3 Community Manager
Mark as New

Mark as Read

Bookmark

Subscribe

Email to a Friend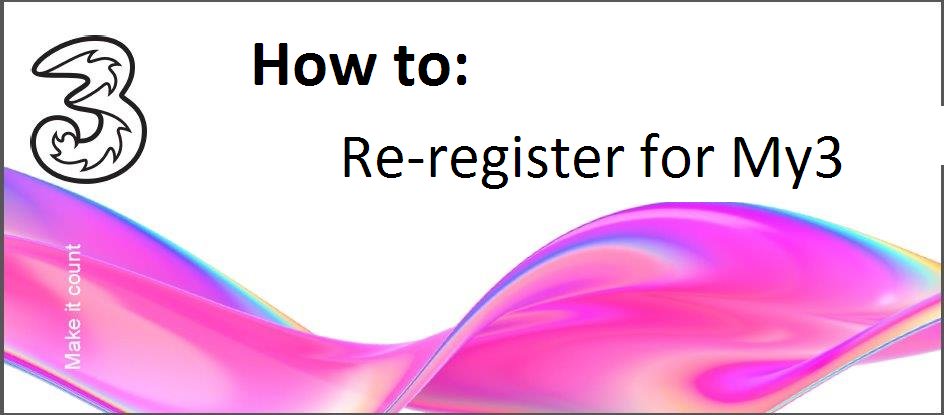 As part of our upgrade some of you, our customers, may be asked to re-register for My3 to carry out a full profile update on your account. This is to avail of new My3 services. Are you seeing the below image when you log in with your current username (phone number) and password? If so, we are here to help you complete the re-registration successfully 💪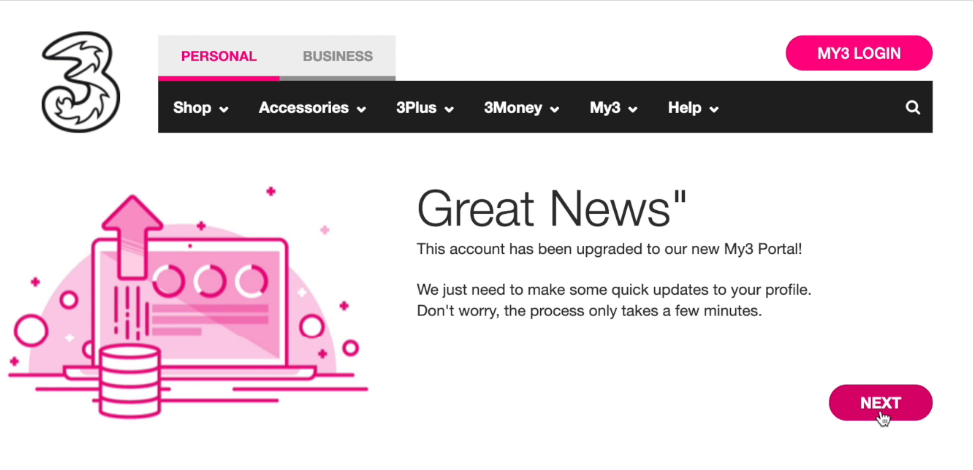 Let's get started
There are 3 vital but simple steps to follow. These are pretty straightforward but there are a few call outs for this to go smoothly at each stage.
Step 1: The basic stuff/ Update your profile
Make sure you select the correct account type
The email address entered here needs to be one you have access to and/or one that isn't registered to another number.
BIG CALL OUT – your email is going to be your new username.
Sometimes there are typos, sometimes we lie about our age, but make sure the date of birth is correct and reflects what we have on our systems.
You'll need to let go of your old password, yes, let it go!
We'll send you a verification text that you'll for the next step.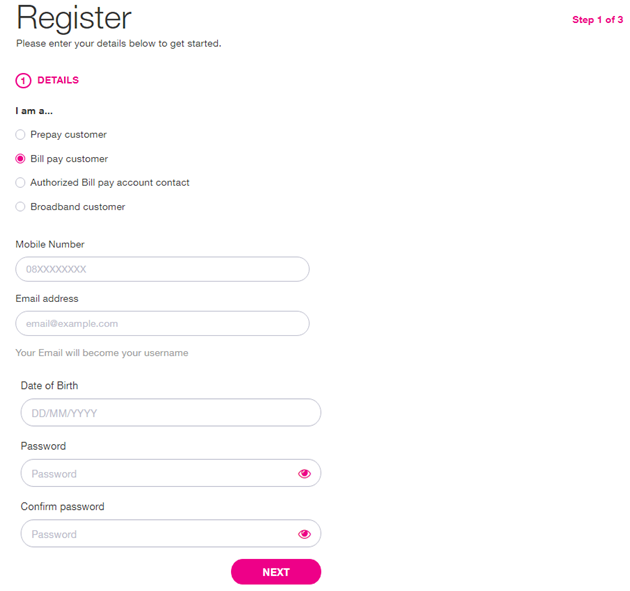 Step 2: The security stuff/ verify your phone number
If you have a broadband account, you'll need access to your router homepage ( http://192.168.1.1 or http://192.168.8.1) and click on the SMS section to get your verification code.
Don't worry if you delete the code accidentally. We've thought of this, all you need to do is click on resend code
And don't worry if you get distracted by life, your code is valid for a few days. You can pop back to this step by clicking here . Then select your account type, enter your EMAIL as your user name and don't forget you have a new password too. And

voilà

!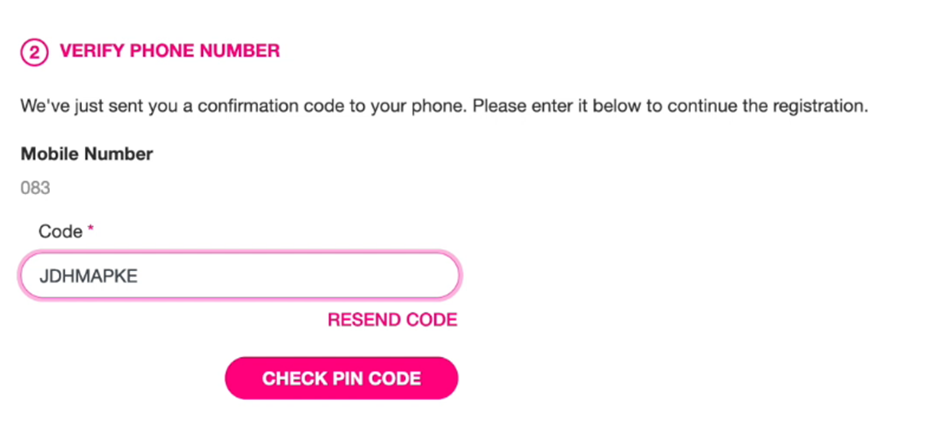 Step 3: The double-check / Contact Details
It's really important that your details match what we have on our system.
Make sure there are no typos
The email entered here can't be the same as one used with another mobile number.
Remember to accept the T & C's.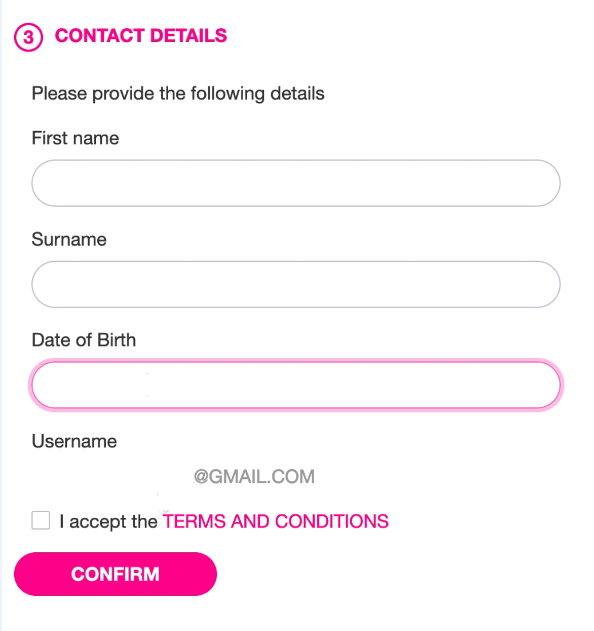 You're almost there! When all of the above is done, you'll get an email from us asking you to complete your registration by verifying your email.
Some email providers have multiple folders, such as a primary, social, promotion, focused, other and junk/spam mail. If you don't get the email in your main inbox, please check the other inbox/filter folders 👌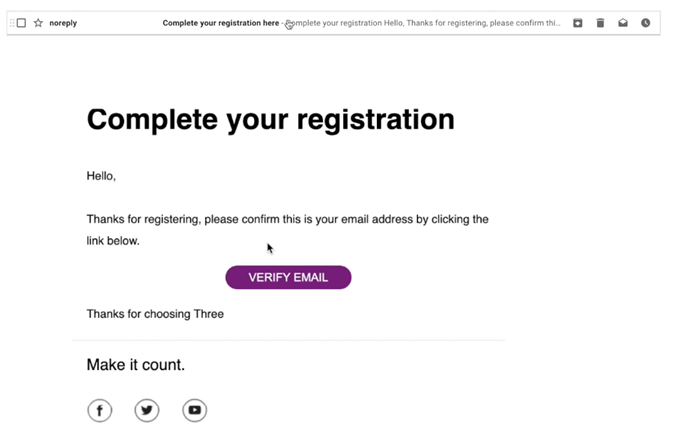 Still not working?
Never fear, we are here to help you 👉 contact us. You can comment below on what steps you've taken, when &what error you are getting. It may be a case of changing something with your profile on our systems. Could be your name, address or date of birth doesn't match exactly with our systems, for example, Pat instead of Patrick. 🤔 Whatever it is, we're always happy to help.
Hope this helps! If so, give it a Like below 💕
Have another question? Search the Community, you might find your answer there.
Remember; The Community never sleeps. so get involved by registering today click here
You must be a registered user to add a comment. If you've already registered, sign in. Otherwise, register and sign in.