3 Staff
Mark as New

Bookmark

Subscribe to updates

Email to a Friend
Don Henley is coming to 3Arena!
Don Henley's European and North American summer tour will launch 20 June in Stockholm, Sweden and includes a concert at Dublin's 3Arena on 1st July, marking his first solo appearances in Ireland in more than 16 years. The artist will perform songs spanning his entire career from the Eagles to his vast solo catalogue, including songs from his latest release, Cass County.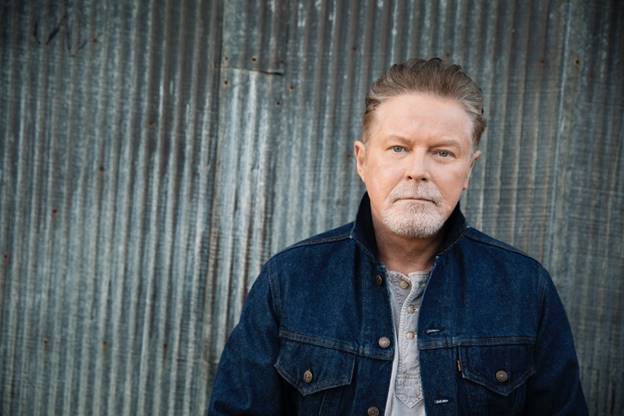 Don Henley, both as solo artist and as a member of the Eagles, has received many accolades, including eight GRAMMY Awards, numerous gold and platinum records and performed sold-out concert tours worldwide. A respected, popular and critically celebrated musical artist, Henley is a founding member, vocalist and songwriter of the Eagles that has become one of the most influential bands in America. Henley's solo career is acclaimed with such hits as Dirty Laundry, Heart Of The Matter, Boys Of Summer, The End Of The Innocence, and All She Wants To Do Is Dance. He was inducted into the Rock & Roll Hall of Fame in 1998.
Henley's career as a musician and activist continues to evolve. In 1990, he founded the Walden Woods Project (www.walden.org), a not-for-profit organization dedicated to protecting the historic woods in Massachusetts where author/philosopher Henry David Thoreau first championed the concept of land conservation. The Project, celebrating its 25th anniversary has protected vast tracts of Walden Woods from the threat of commercial development, has created a highly acclaimed environmental educational initiative for students (www.worldwidewaldens.org), and maintains the most important library of Thoreau-related research material in the world. In addition, Henley founded the Caddo Lake Institute in his native East Texas, a privately operating foundation to act as an "ecosystem-specific" sponsoring entity, underwriting local wetland science and conservation education including cultural and ecological research and monitoring. Henley also co-founded the Recording Artists' Coalition, a nonprofit, nonpartisan group formed to represent the interests of recording artists.
For more info check out 3Plus - http://plus.three.ie/Gig/Details/449.
Heading to see Don Henley in July? Comment below or click 'Thanks' to let us know!