Explorer
Mark as New

Bookmark

Subscribe to updates

Email to a Friend
The cast of Comedy Central's "Impractical Jokers", acclaimed comedy troupe The Tenderloins (made up of Sal Vulcano, Joe Gatto, James "Murr" Murray and Brian "Q" Quinn) have today announced that they will be heading to 3Arena on 10 January with a BRAND NEW LIVE SHOW...Santiago Sent Us!
Yes, Q, Murr, Joe and Sal - aka The Tenderloins - will be performing a NEW BATCH of their special blend of comedy, hi-jinks, and never-before-seen videos on stage.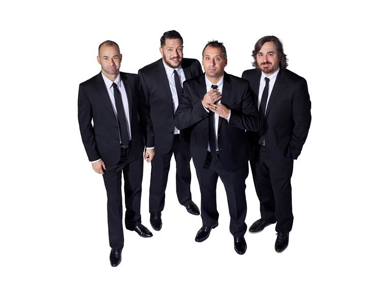 This Dublin show has been announced due to unprecedented demand form Irish fans as their UK Arena dates are all sold out with extra London shows now added.
The Tenderloins, a New York-based comedy troupe, whose four members - Joe Gatto, James Murray, Brian Quinn and Sal Vulcano - are the creators, executive producers, and stars of Comedy Central's hit series, Impractical Jokers, Season 8 of which is currently running on Comedy Central UK on Mondays at 10pm.
Impractical Jokers follows the guys as they coerce one another into doing public pranks while being filmed by hidden cameras. This season continues to take dares to outrageous levels with a whole new arsenal of over-the-top hijinks, bringing the show and the guys to new locations and setting each other up for some of the most uncomfortable antics yet.
For more info and your chance to get Presale tickets, check out this link: http://plus.three.ie/Gig/Details/465
Who's your favorite joker?! Tell us in the comments below!