Navigator
Mark as New

Bookmark

Subscribe to updates

Mute

Email to a Friend
Does the 5G service support a home phone?
I have called the 1800 number and I have been in contact with an Agent online but nobody can tell me if the new 5G Pro install service can have a "landline" off it.
I believe this was/is possible with the 4G service.
Parents have moved house and will have to dig a trench a few hundred yards and under 2 stone walls to get traditional landline in to house, so I'm investigating options.
Apparently they are in a 5G area, which was confirmed by the Agent on chat today but they could not tell me if it's possible to have an old school DSL/landline phone off the AX3 router that is supplied with the 5G Pro install service.
I see the router supplied with the non-Pro install in the UK does have an RJ11 landline/DSL type connector, so that would work, I think but very difficult to tell from the info on website.
If I sign up for it and it doesn't work, what are my options?
I need to be able to transfer their old fixed landline number to whatever new service I go with also.
Not easy getting definite answers.
1 ACCEPTED SOLUTION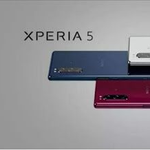 Legend
Mark as New

Bookmark

Subscribe to updates

Mute

Email to a Friend
5g is wireless technology.
Your talking about a fiber connection to your home, 3 don't offer this, generally with a fiber connection you will be offered a land-line number say from virgin media or Vodafone.
Also you mentioned uk in your post, this forum is for 3 ireland.