Tutor
Mark as New

Bookmark

Subscribe to updates

Email to a Friend
Manage your Money the smart way with a *FREE 3Money card
Hi there and welcome to the Community. You're here because you have some questions about
3Money
and we have the answers!
To ask a question, hit the quick reply button at the bottom of the page. If you're not signed in or registered, you can do so here.
---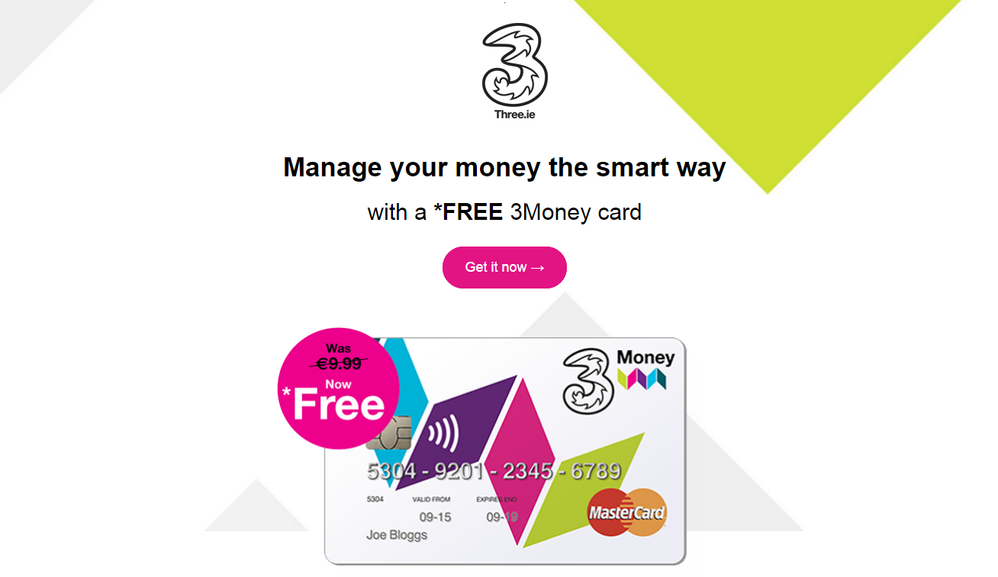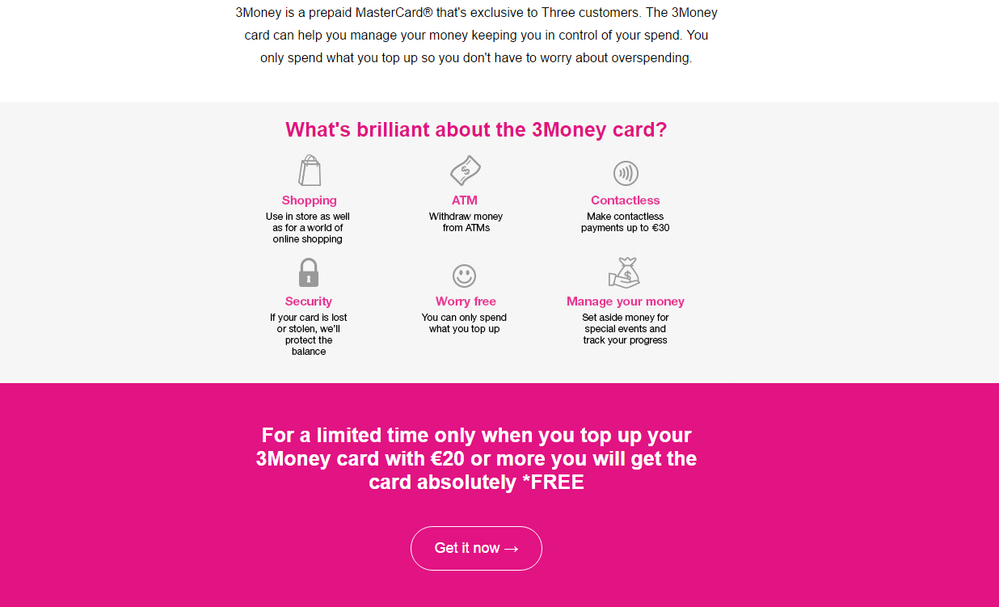 Go online to three.ie/money to get your *free card.
*Free card ordered online available until January 4th.
Minimum top up of €20 applies. See full T&C's for more information
Use it for a world of online shopping, in stores, restaurants and to withdraw money
from ATMs. It's the secure way to shop, if your card is lost or stolen, we'll protect the
balance. It's quick and easy to sign up to 3Money.