3 Community Manager
Mark as New

Mark as Read

Bookmark

Subscribe

Email to a Friend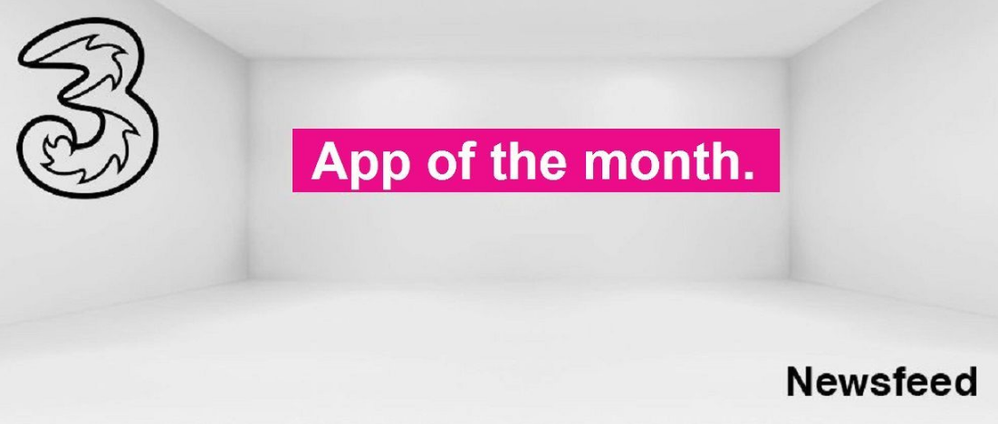 There's a lot more awareness nowadays in terms of our overall health and wellbeing. To help us all on this journey there's an abundance of health and fitness apps available to download straight to our phones. Do they deliver?
We've checked out a few free fitness apps to help you and the 21-day fitness challenge packed a punch. No equipment needed other than your phone and the Be Fit 21 App. Not only does it help you get fit, but it's designed to help you form a new exercise habit too. The daily challenges include exercises that you can do almost anywhere, at any time and at any level.

How it works:
This app is easily installed. There are five introduction slides and then you're in the main app. Straight away you'll see Three levels, easy, medium and hard. Select the most appropriate level for you, and your 21-day challenge begins. Make sure you don't put yourself in the wrong level to avoid injury! Points are awarded for each workout and when you accumulate more points you get an encouraging trophy 🏆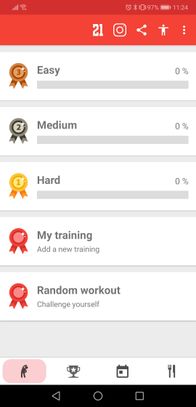 The benefits:
Simple, easy to follow and great when you're short on time. These exercises do not need extra equipment and are not time-consuming, so that they can be carried out anywhere, even on your lunch break.
Your daily routine is presented with clear visuals of each exercise, where the reps and rest times are counted down for you. For the more energetic, you can select the number of "laps" ( sets) you'll do. There are also handy built-in links to YouTube tutorials and other fitness challenges.
The calendar is excellent at keeping track of your workouts and the daily reminders are an added advantage. In conjunction with the rewards for the workout, this app helps with being consistent and building healthier habits.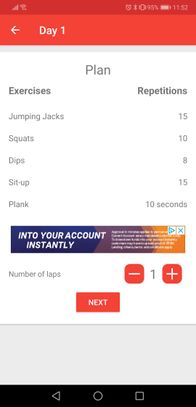 What are the Ratings?
This app has a rating of 4.7 and 4.6 in Google Play and App Store respectively. It has 29k reviews and over 1 million downloads. This does seem to be a popular app.
Where can I get it?
The app is a 21-day challenge, which may appeal to those with a competitive streak. You and your partner/friend/relative/work colleague could take on the challenge together. Let us know how you're getting on in the comments below. To download the App click on the links below:
iPhone 👉 here
Android 👉 here
I gave this app a go for 7 days, not quite the 21-day challenge but long enough to get a feel for it. I enjoyed it, I had more energy and I slept better. So I've only 14 more days to go and I might increase the levels and start again afterwards! You know what they say "if it doesn't challenge you, it doesn't change you"
You must be a registered user to add a comment. If you've already registered, sign in. Otherwise, register and sign in.