3 Community Manager
Mark as New

Mark as Read

Bookmark

Subscribe

Email to a Friend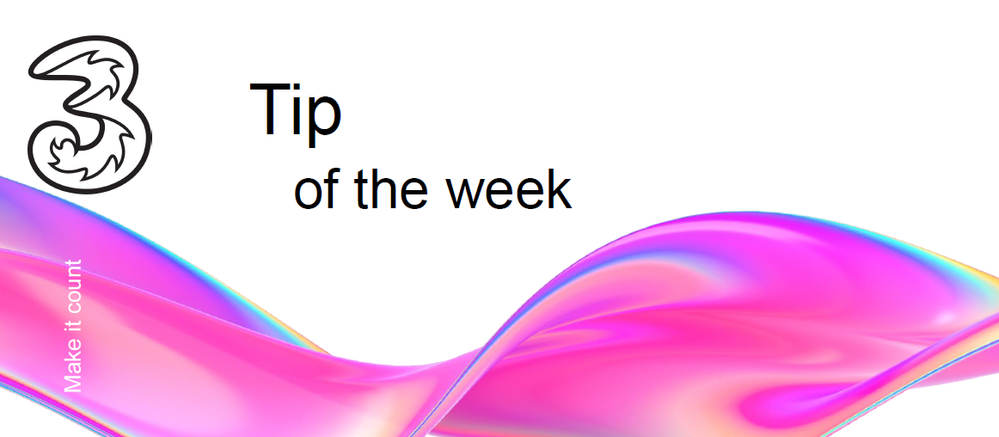 We all know someone who needs to have their phone at arm's length to read a text or check out our blogs. Our Tip of the week is designed to help you adjust your font size to make it easier to read what's on your phone screen. We've also included some tips for Chrome users on pc/laptop/tablet.
Android
The steps for changing the font size on an Android phone is more or less the same, however, the wording might be slightly different depending on the make and model of the phone.
Settings
Display
"Font size and style" (Samsung) or "Text and display" ( Huawei)
Here you can adjust the size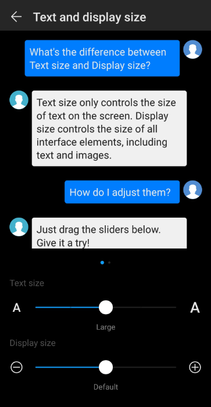 Feel free to comment below with the steps you use to do this on your phone.
iPhone
You can do this on Apple devices using two different methods so it is really up to your own preference.
If you want to increase the font size slightly then follow option 1
Option 1
Go to Settings
Select Display & Brightness
Tap on Text Size
Drag the slider to select the size you want
If you want more control over the size of the font then follow option 2
Option 2
Go to Settings
General
Accessibility
Larger Text ( about half way down)
Tap Larger Accessibility Sizes for bigger font options.
Drag the slider to select the font size you want.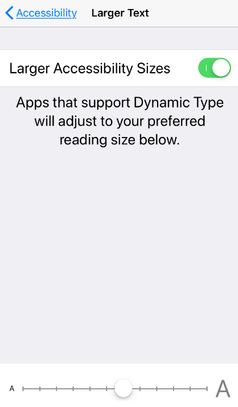 Chrome Browser PC/Laptop or Tablet
We've mentioned in previous tips that Chrome is the most popular browser. If you are using FireFox, Opera or Explorer then we look forward to your comments below. In general, you'll find this feature in the Options/Customise/Control menu of most browsers.
On Chrome, look at the top right-hand corner of your browser, you'll see 3 vertical dots which is the Customise/Control menu. Click on this and you'll see the menu of controls dropdown. You'll have the option to Zoom which increases the text size by clicking on the plus sign. You can adjust to your own liking using the plus and minus buttons.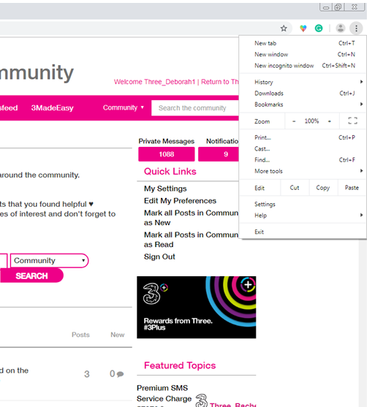 You must be a registered user to add a comment. If you've already registered, sign in. Otherwise, register and sign in.