:

:

Keeping your Phone Safe & Secure
Keeping your Phone Safe & Secure

3 Community Manager
Mark as New

Mark as Read

Bookmark

Subscribe

Email to a Friend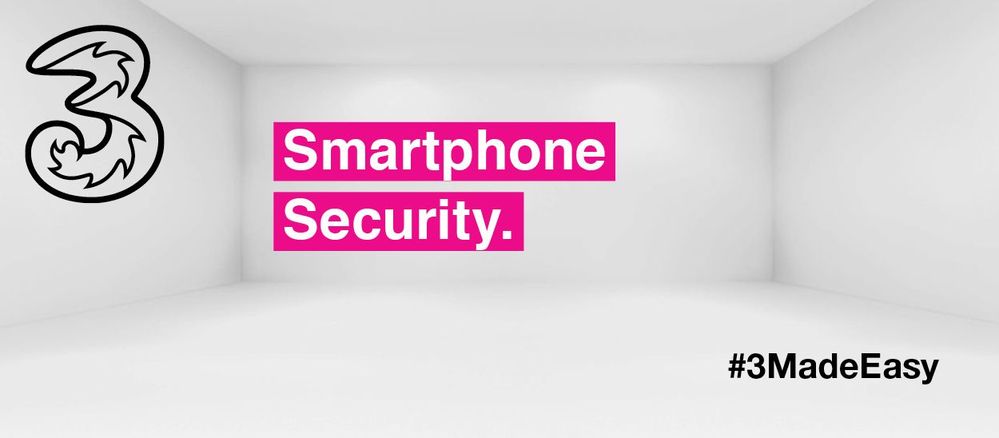 We keep a lot of data on these little computers we call smartphones. From photos, to banking apps, and personal messages to work emails. Making sure all of this information is protected can be a daunting task, but there are some simple steps you can take to improve security on your phone and give you peace of mind.
Lock your phone and use a pass code
It might sound simple, but locking your phone when you're not using it and creating a strong pass code is one of the best ways to keep your phone safe. Pass codes prevent anyone from accessing your phone without your personal code. It's recommended not to use an 'easy' pass code such as 1234 or your date of birth. The harder to guess, the better. All phones have pass code protection. You'll find this option in your phone's security settings.
Use fingerprint recognition
What's even better than a strong pass code? Your fingerprint. Fingerprint recognition means no one but you can access your phone. Most high-end smartphone brands include fingerprint sensors on their devices now, including Apple, Samsung, HTC and more.
Back up your data
It's really important to regularly back up your data. These days there are a wide range of cloud storage programs such as Dropbox, Google Drive and iCloud, where you can easily and securely store data. Alternatively, you can back up your phone's information manually, transferring it onto a hard drive or computer using a USB cable.
Don't click strange links
Many scam artists catch people out by sending links over email, social media and messaging apps such as WhatsApp – these links can be an attempt to access information or cause a virus. Steer clear of opening links from anyone you don't trust. If you are receiving text messages that seem unusual, you can check if it's safe and report it to the Communications Regulator here.
Avoid sensitive transactions on public Wi-Fi
Public Wi-Fi can be really handy, but it's not advised to conduct bank transactions or send personal information while using public Wi-Fi networks. It's much easier for criminals to access your data while sharing a public WiFi network. Similarly, never log on to a Wi-Fi hotspot that you don't recognise.
Install new system updates
Installing a new operating system update can be a pain, but in fact it's a great way to keep your smartphone safe. New updates contain updated security features, as well as bug fixes, so they're really important to keep your phone healthy and running efficiently. You can check for software updates in your phone settings - usually under 'General' for iPhone and 'About' on Android.
Check application permissions and privacy settings
Don't just take your smartphone's apps for granted. Many apps ask for you to share your location, media or contact information. If you're not comfortable with apps having this sort of access, check your application permissions and opt out. For some apps this means you may need to delete the app, but it's better to have peace of mind than an app you're uncomfortable with.
Enable Two Step Verification
An added security feature offered by companies such as Google and Facebook is two-step verification. Two step verification provides an extra layer of security, as well as a password. This generally means a code is sent to your phone via SMS, which you use to log in, so only you can access your account. For example, this means no-one can access your Gmail account without receiving the one-off code sent to your mobile.
If the worst happens…
Finally, if the worst happens and your smartphone is stolen, contact your mobile operator to have your phone blacklisted. This will suspend your Three account.
Another great tip is to download an app such as Find my iPhone. This app allows you to lock your phone remotely if it's lost, as well as wiping all data from the phone if it's been stolen.
For information on Three's Corporate Responsibility policy, see here. To find out about keeping your kid safe on their smartphone, see here.
Have a question or a tip to add? Let us know on the Community.
You must be a registered user to add a comment. If you've already registered, sign in. Otherwise, register and sign in.