3 Community Manager
Mark as New

Mark as Read

Bookmark

Subscribe

Email to a Friend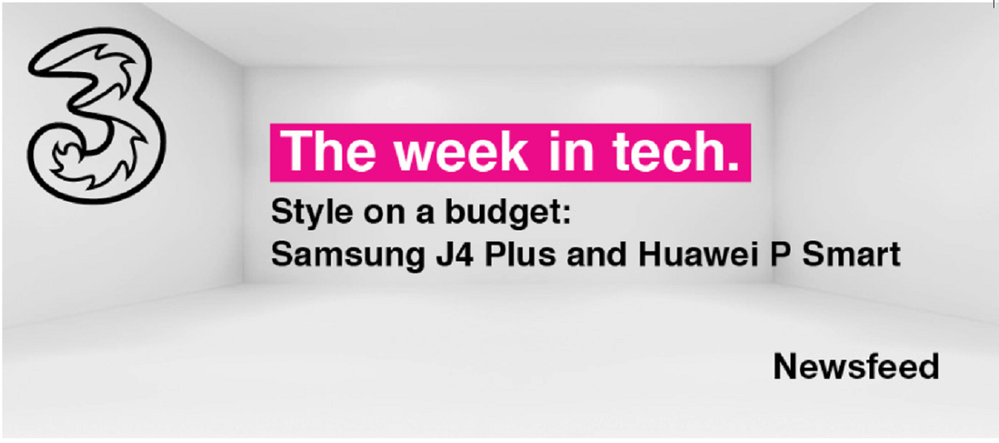 Style on a Budget - Samsung J4 Plus and Huawei P Smart
Are you considering purchasing a new phone? How about the Samsung Galaxy J4+ or the Huawei P Smart? Both phones pack a punch especially when you consider the affordable price - €199.99 for the Samsung Galaxy J4 Plus and €169.99 for the Huawei P Smart.
Samsung Galaxy J4 Plus
The Samsung Galaxy J4 Plus was released in October 2018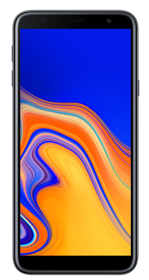 Display
The J4+ display screen measures at 6.0 inch full HD
OS
The OS is Android 8.1. 9.0 is the latest so you'll have to check for available updates to move to the 9.0 (Pie)
Memory/Storage
Internal memory is 32GB and it is capable of storing 512GB with the micro SD.
Camera/Video
The rear camera is 13MP with LED Flash and panorama. The front camera is a decent 5.5 MP.
Battery Life
Nowadays, one of the most frequently asked question we all have when purchasing a phone is the battery life; the J4+ has a large 3300mAh which is a great battery! Of course, how long it'll last really depends on how you use your phone. My phone has a 3300 mAh as well and I get well over a day on a full charge but I am a very heavy user, my phone might as well be surgically attached to my hand!
Sound
The J4+ Speakers are Dolby Atmos sound and believe me this really makes a difference to the quality of sound. I notice this most when I'm watching movies because it renders the audio objects in real-time so that each sound is coming from its designated spot.
Extra Features:
Fingerprint (side-mounted) sensor for the extra phone lock security
Huawei P Smart (Available in Aurora Blue and Midnight Black)
The Huawei P Smart (2019) has a large display measuring at 6.21" slightly bigger than the Samsung J4 Plus. Having held both in my hand, the size difference is not noticeable, both screens are large which is perfect if you like to use your phone to browse the web and stream movies!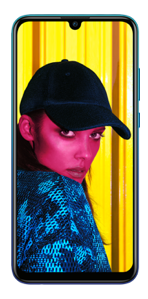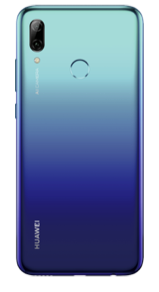 Display
The Huawei P Smart Display measures at 6.21inch.
OS
The OS is Android 9.0 (Pie) so it has the latest software already installed!
Memory/Storage
Memory is 32GB with expandable storage up to 512 GB using a micro SD.
Camera/Video
The rear camera is 13 MP but the front-facing camera is 16 MP! Perfect for those Selfie lovers! This really surprised me, considering how reasonably priced the phone is. The Huawei P Smart Video quality is on par with the Samsung J4 Plus - 1080p.
Battery
The battery is 3400 mAh which is similar to the J4+ (slightly larger) The battery life is excellent and surprisingly it's better than quite a few of the flagship phones!
Sound/Speakers
Speaker quality is not Dolby Atmos Sound quality, like the J4 Plus, but it has active noise cancellation with a dedicated mic. It still gives you quality sound it just feels a bit less of a surround sound experience.
Extra Features:
Fingerprint (rear-mounted) having used both a side and rear mounted sensor, I found the rear mounted sensor more comfortable. This is just a personal preference, using the side mounted sensor wasn't uncomfortable by any means.
To round up, the Samsung J4 Plus and the Huawei P Smart are big, affordable and have some features you might not expect! Interested? Great! You can purchase these phones right now on our online shop here 👉 Samsung J4 Plus and Huawei P Smart
You must be a registered user to add a comment. If you've already registered, sign in. Otherwise, register and sign in.