:

:

App of the month: Monefy

3 Community Manager
Mark as New

Mark as Read

Bookmark

Subscribe

Email to a Friend
Off you go with €10 on your card or in your pocket; you buy something for €5.99 and just like that the remaining €4 has vanished into thin air? It sounds familiar because it happens to the best of us. Our App of the Month will help you get to the bottom of that mystery. MONEFY is one of many spending/budget trackers out there. We know because we've tried a few 😉 The trick to Monefy is to update straight away and in no time, you'll see exactly where your money is going.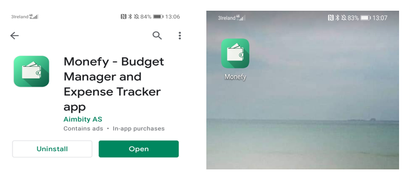 Starting off
After you download the app, pop into your settings and change from £ to €. Have a look at "Accounts" which has cash and card payments. Maybe you want to add your SO as an account too. Go ahead and let them pay but pop it into the app. Also, add and remove categories to suit your lifestyle.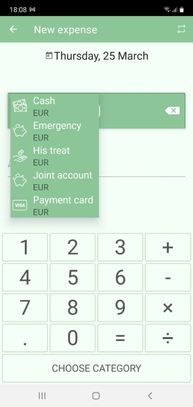 How it works
Monefy allows you to record your income and expenses and then analyses them so you can see exactly where your money is going. Start on payday and input your income. Any other income that comes your way, pop that in too. As the days and weeks progress record EVERYTHING you spend and categorise it – bills, clothes, food, transport and so on.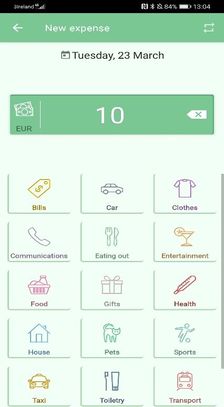 At the end of the day/week/month/year you can check your dashboard and see what your total income was, what you've spent and where you've spent it and also, possibly most importantly, how much you have left.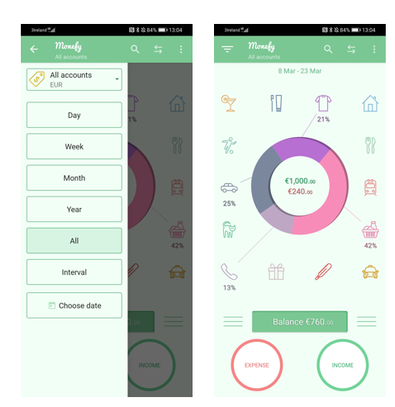 The benefits
Simple and easy to use which makes you more likely to open the app and add in the smallest of expenses.
The fun and colourful icons which make this app visually interactive and less of a chore.
You can add notes to all your entries to help you remember where and what each expense was for.
The ability to have separate accounts to show where the spending money is coming from.
The ability to shuffle your dashboard view between daily, weekly, monthly, yearly or any specific interval makes it so easy to see exactly where your money is going.
What are the ratings?
Google Play users rate Monefy as a pretty good 4.5 out of 5. App store users go a step further with 4.7 out of 5.
Where can I get it?
Google Play users 👉 click here
App store users 👉 click here
Are you using Monefy or any other budgeting apps already? How do you find them? If you're not using one, try Monefy and let us know in the comments below what you think 😊
You must be a registered user to add a comment. If you've already registered, sign in. Otherwise, register and sign in.