3 Community Manager
Mark as New

Mark as Read

Bookmark

Subscribe

Email to a Friend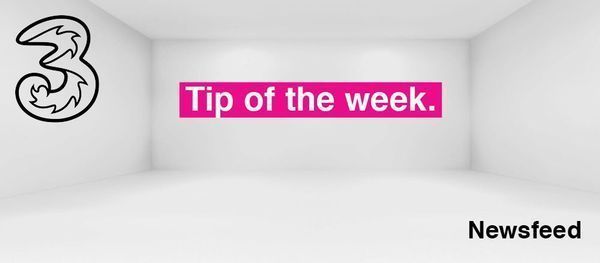 I think it's safe to say that everyone has received spam via email at some point. This is due in large to the fact that almost everything online requires an email address. Fear not, there are ways around this! If you would like to know how you can deal with spam effectively then check out a few of our suggestions below.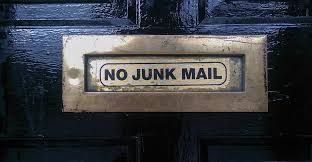 Filters
The good news about many of the popular email clients we all use is that they have some pretty powerful filters that'll help you tackle this problem head-on. How does a filter work? A filter essentially sets up a specific path for unwanted emails, its really as simple as that. They help to make sure that your inbox remains clean and organised so spam cannot reach it. Not all email clients will have the exact same steps for setting up and applying filters but they are generally quite similar. All you need to do is take a small bit of time to navigate around the settings and believe me it is totally worth it!
Find the settings icon
click Filters and Blocked Addresses and create a new filter
Fill out the parameters (you can enter the spam email address or a specific word like the name of the company or the type of spam you don't want to see. Be careful with setting this up though as it will apply the filter to any email you receive that contains the word you've included.
Choose the action you want i.e. do you want the filter to delete the emails, forward the email to a different folder or archive it. There are other options but in terms of spam, these are the most relevant.
One of the advantages of setting up a folder to house your spam is that if an email slips into this folder and it isn't actually spam, you can do a weekly check and move it to your main inbox.
Block Email Addresses
Similar to a setting up a filter is to just block the email address you're receiving the spam from. This will require you to block each email though so if you find your inbox is full of spam from hundreds of emails, that can be time-consuming. You can apply the filters then block any email address that may not match a filter you've set up (adhoc) and that way you're only blocking every now and again.
Open spam message
Find the three-dot icon in the upper right corner of a message.
You'll see a drop-down menu appear, select the Block option from there.
Report it
If you report it as spam you will also be unsubscribed so the company is no longer permitted to send you spam. This is something I do quite regularly myself so I'm not just hiding the mail in another folder or deleting every mail from that email address.
Open the email and select the three dots again or look for a stop sign beside the forward and reply button (depends on the email client you are using)
Select report and unsubscribe or just unsubscribe
Use a different email address
Some of the spam we receive will come from various competitions we may have entered or discounts we have signed up for. If this is the case then unsubscribing/blocking/deleting may not be the answer. Instead, you could just set up a competition email that you use for this purpose. In doing so, all the spam will go to that email address, leaving your main email spam free!
I hope these little tips have helped you to organise your emails and if you have any tips of your own and are a member of the 3Community you can comment below. If you're not a member and would like to join just follow this link - Register now
You must be a registered user to add a comment. If you've already registered, sign in. Otherwise, register and sign in.