3 Community Manager
Mark as New

Mark as Read

Bookmark

Subscribe

Email to a Friend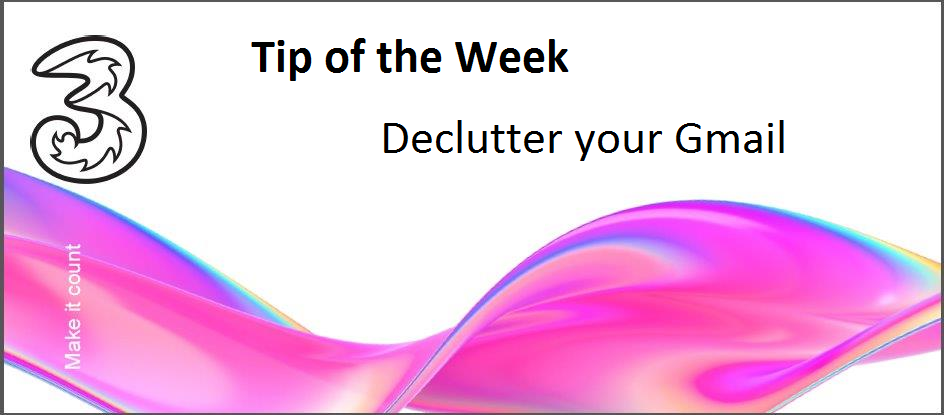 Being organised at work is fantastic, your inbox is always kept up to date and you use planning tools like Trello to organise your time. How are you with keeping up to date with your personal inbox? Here are some tips to keep on top of the never-ending emails that pop into your Gmail account. I used the desktop version for this.
Unsubscribe
Don't be afraid to click that button, you won't be offending anyone. I noticed I was spending way too much time deleting unwanted advertising emails without even reading them. I consciously look at each one that comes in now and if it doesn't interest me or I don't think I'll need that service in the near future I hit the button and poof, gone!
Folders
We use them at work so why not use them for personal use too? Start a new folder for events or occasions that you know will generate a lot of emails. Booked a holiday? Planning a party? Create a folder or label and move all related emails into that folder for future reference.
To set this up on Gmail on your desktop simply scroll down to 'Create new label' on the left-hand menu bar and fill in the details: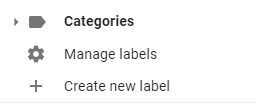 Why not use the Tasks or Notes options in the menu along the right-hand side of your screen? Perfect for that to-do list that's forming in your head!
Rules
Now that you've got your Labels set up, set up a rule to move relevant emails to that folder. You can do this when you receive an email by clicking on the hamburger menu in the right-hand corner and then 'Filter messages like this'. Enter the subject, sender or other details of emails you'd like to move to your folder and then click 'Create Filter'.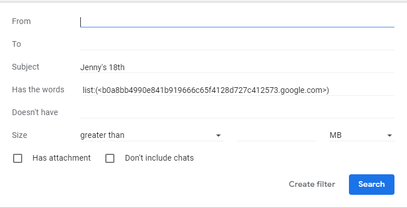 Tick 'Apply the label' and select the folder you want to use from the dropdown menu. Click 'Create filter' and the job is done!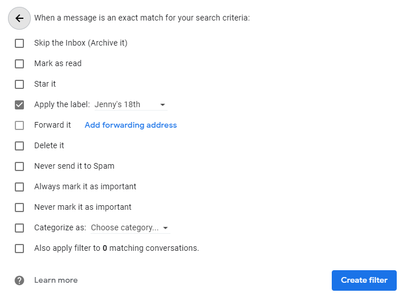 Important First
Set up your inbox to display your important emails first. This is easily done and so very beneficial. On your desktop, open your settings menu by clicking the little clog in the right-hand corner then scroll to 'Important First' and tick that: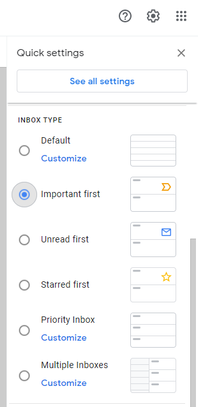 Star Emails
Don't have time to deal with or reply to an email when it arrives? Star it and come back to it later. This way it will be easy to find when you want to look after it later on:

There you go Community, some quick and easy steps to help you calm the craziness of your inbox. I'm sure our members have many more tips that they'd like to share, don't be shy, post below and let us know.
1 Comment
You must be a registered user to add a comment. If you've already registered, sign in. Otherwise, register and sign in.