3 Community Manager
Mark as New

Mark as Read

Bookmark

Subscribe

Email to a Friend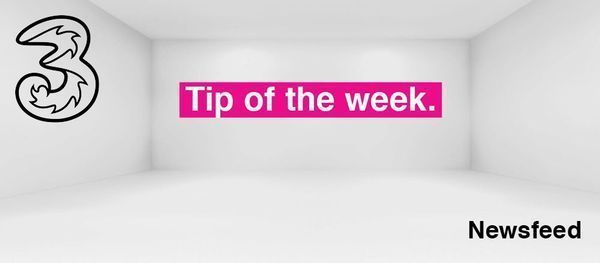 Security Tips for your phone.
Smartphones are part of our everyday lives. For many of us, they are an essential part of our lives. Think of all the things we can do on our phones nowadays and all of the information you have about yourself and your life on your phone. Not to mention all of the photos we take and social media apps we use. Considering this, isn't it a good idea to make it as difficult as possible for your phone to fall into the wrong hands and to make your phone as secure as possible, should the worst happen?
General Tips
Gluing your phone to your hand is not an acceptable solution, but here are a few tips to help you to keep your phone safe.
• Don't leave your phone in your back pocket, at the edge of a table or peeking out of your bag.
• Be aware of your surroundings especially when you're on a call. Make sure you have a strong hold on your phone or use the right earphone with the speaker.
• Check that the websites you access are secure; you'll know this because they have an "https" URL.
• Do not open links from an unknown source. These can come in as SMS and/or Pop-Ups.
• Make sure you have the latest software update for both your phone and apps. Older apps can become more vulnerable over time.
• If you use the Hotspot/tethering feature on your phone, make sure you have it password protected. If you don't then anyone nearby will be able to use your bandwidth and it could make your phone more vulnerable to breaches and hacking.
Android tips
• Set up a strong PIN. Don't use 1234, 0000, or your date of birth and make the screen unlock pattern as complicated as possible.
• More recent Android phones have a fingerprint sensor and face recognition. The latest generation of security for Samsung is called Biometrics. It's a good idea to set these up as they add an extra layer of security.
• Check out the options you have in your security settings. Some that are available are password vaults, a password protected swipe screen and the ability to encrypt files.
• Enable Find My Phone Find My Phone if your phone is stolen or lost you can "erase all content". Remember you must have the location switched on for this. Don't forget to contact us if this happens to you so we can suspend your SIM.
iPhone tips
• Setting up a PIN for access on start-up is recommendable. As with any PIN avoid using 1234, 0000 or your date of birth.
• Always have a strong Passcode as this is needed to access the screens. Most people go for a 6 digit code, however, choosing "Passcode Option", will allow you to create an Alphanumeric Passcode, Custom Numeric Code ( up to 10 digits) or a 4-Digit Numeric Code.
• Touch ID was first introduced in 2013, and Face ID is more recent in 2017. Whichever feature you have, we recommend that you use it to access your phone and protect your personal data.
• Make sure that "Find My iPhone" is switched on and follow the link for help setting it up You can delete all of your personal information remotely at that link too.
Last and final tip, back up your contacts and photos/videos on a regular basis or set your phone to auto-sync to Gmail or iCloud.
We would be delighted to hear if you have any other handy security tips that you've found be useful to protect all of your personal data on your phone. Feel free to pop it in a comment below to share your tips and help each other out.
You must be a registered user to add a comment. If you've already registered, sign in. Otherwise, register and sign in.