Tutor
Mark as New

Bookmark

Subscribe to updates

Email to a Friend
BAMMA 26 – Craig Vs Fields is coming to 3Arena!
BAMMA is back in 3Arena on Saturday 4th June with an epic headline fight that has the whole of the country talking.
Its Ireland Vs Scotland for the BAMMA Light Heavyweight Title as Dublin's very own Chris 'The Housewives' Choice' Fields squares off against the reigning champ Paul 'Bearjew' Craig.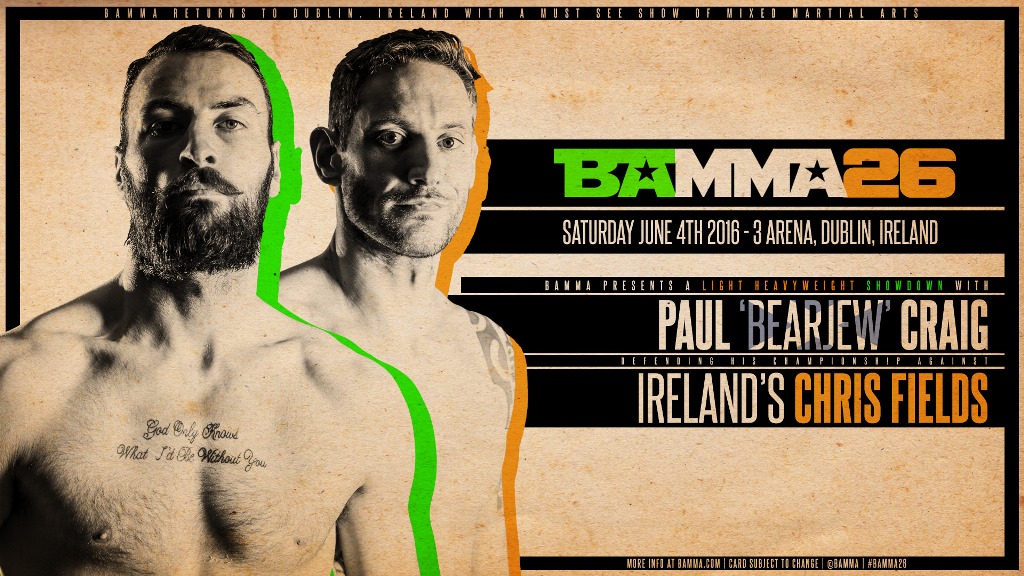 It would be a huge understatement to say that there is no love lost between these two fighters, especially after their heated backstage showdown at BAMMA 24. The verbal sparring has lit up social media and the hype will now explode as the two fighters go head to head at the 3Arena.
With Paul Craig's perfect unbeaten record on the line and Chris Fields latest devastating performance at BAMMA 24 making it crystal clear what shape he is in, the scene is set for one of the most explosive MMA bouts of the year.
For your chance to get Presale tickets, check out 3Plus now - http://plus.three.ie/Gig/Details/453
Heading to the showdown in June? Comment below or click 'Thanks' to let us know!