:

:

Tech News PlayStation 5

3 Community Manager
Mark as New

Mark as Read

Bookmark

Subscribe

Email to a Friend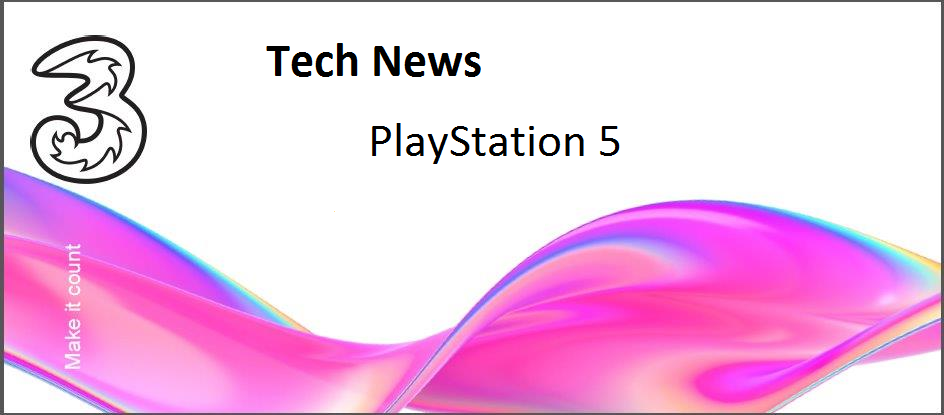 We recently posted about the Xbox Series X and now it's time for its biggest rival in 2020…… the PlayStation 5!
The 19th of November is quickly approaching and with it comes the launch of the PlayStation 5, the highly anticipated successor to the PS4 which launched all the way back in 2013.
Let's take a look at what the 2020 version is going to bring us……….
How does it look?
The black and white slightly futuristic design is very eye-catching and will make an impressive addition to any room. The top of the unit has vents to allow heat to circulate and the USB-A and USB-C ports sit at the front along with the disc tray.
The DualSense controller has a variety of sensations that adapt to your gaming environment along with a built-in battery, integrated speaker, and motion sensor. You can chat with friends online using the built-in microphone or by connecting a headset.
What's on the inside?
Similar to what we did with the Xbox, let's take a look at the PS5 specs versus the PS4 and PS4 Pro:
PS5

PS4

PS4 Pro

CPU

8-core, 16 thread, up to 3.5Ghz
(variable frequency)

8 Jaguar Cores, 1.6GHz

8 Jaguar Cores, 2.1GHz

GPU

36 CUs at 2.23GHz, 10.3 TFLOPs
(variable frequency)

18 CUs at 800MHz, 1.84 TFLOPS

36 CUs at 911Mhz, 4.2 TFLOPS

Internal Memory

16GB GDDR6

8GB GDDR5

8GB GDDR5

External Memory

NVMe SSD slot, USB HDD

2.5-inch HDD, USB HDD

2.5-inch HDD, USB HDD

Optical Drive

Ultra HD Blu-ray

Blu-ray

Blu-ray

Storage

Custom 825GB SSD

500GB, 1TB HDD

1TB HDD

Video Output

4K at 120Hz, 8K

1080p

4K
A lot of exciting upgrades to look forward to here!
Backward Compatibility
The PS5 will play the majority of PS5 games and a lot of these games will be enhanced when played on a PS5 to provide smoother frame rates.
Your PS4 DualShock controller will also work on the PS5 but only when playing PS4 games. You'll be using your new DualSense controller when playing your PS5 games.
Is there a Digital version?
There sure is! For those that aren't fussed about having a disc drive, there will be a slightly cheaper PS5 Digital Edition. Aside from the obvious difference in design to exclude the disc drive all other features remain the same as the PS5, including the DualSense controller.
Will you be picking up the latest offering from Sony on launch day? Let us know in the comments below 👇
You must be a registered user to add a comment. If you've already registered, sign in. Otherwise, register and sign in.