3 Community Admin
Mark as New

Bookmark

Subscribe to updates

Mute

Email to a Friend
Easter holidays are here! Schools around the country are breaking up today for 2 weeks and kids are super excited. Oh, what to do during lockdown? Your Mod team has put together some ideas and is letting you in on some of our secret weapons to pass the time with the youngsters till April 12th.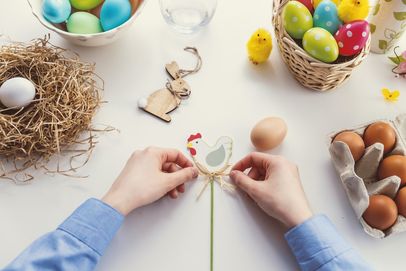 Easter eggs
Decorating - This is a firm favourite and the results are surprisingly cute. The two main shoutouts here are; 1: it involves the whole family 2: it's an activity for 2/3 days. Get gathering all those natural ingredients – onion skins, plant leaves, red cabbage, beets and of course plenty of eggs. Search online for inspiration.
Egg Hunt – the all-important Easter morning egg hunt. As with Santa Claus and the Tooth Fairy, the Easter Bunny has special privileges and will be allowed to visit all the kids in Ireland this year. Why not take the annual Easter egg hunt up a notch and include a scavenger hunt? Make it interesting:
Your next treat is hidden in the room where you shower but you must be wearing something yellow to enter!
Games – whether they be good old-fashioned board games or tech-based games, involve the entire family for some good competitive fun. Nothing like a game of Monopoly to get the excitement coursing through the house! Have you tried Kahoot yet? It's a firm favourite in our house. Everyone downloads the app and you can take part in preset quiz games or you can create your own. Great fun, check it out!
Kitchen Mess – We have baked and cooked like mad during the last lockdowns. From social media activity, it seems everyone is an expert at baking banana bread. Drawing on these baking skills and their love of making a mess, the terrors have suggested making FRESH pasta every other day. Off ye go lads but don't forget the odd cake, buns, freshly made biscuits.
Arts and Crafts – good old arts and crafts will pass many an hour. It's about being creative. Throw up a few sheets of wallpaper in a room, get out crayons, paints, scissors, glitter and glue and go wild. Have a supply of stickers and cut-out cardboard. Remove the finished artwork at the end of the day to keep. Have a competition running over the school holidays for the best wall art collaboration of the day!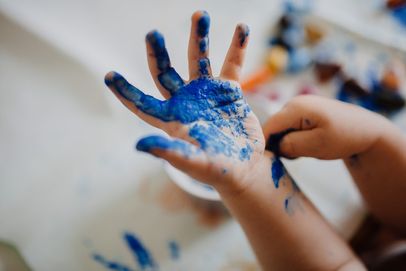 Fresh air – get outside! Walk, run, cycle, scoot or skate within your 5km radius. Time yourselves, try beat your time the next day. Kick the ball in the back garden. Speaking of the garden, involve the kids in getting your garden ready for Summer 2021. Don old clothes and paint the fence you've wanted to paint since last October. Plant flowers, cut the grass, get out the power hose. All the fresh air will exhaust the kids (and you) and they'll fall into bed for a good night's sleep.
What are our Community members planning for the Easter holidays? I'm sure you've got some great ideas and we'd love to hear them. Let us know below 👇