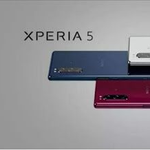 Legend
Mark as New

Bookmark

Subscribe to updates

Mute

Email to a Friend
Review Soundcore Liberty Air 2 Pro
After reviewing the Soundcore Liberty 2 Pro Total Wireless Earphones last year I was looking forward to trying out their latest earbuds The Soundcore Liberty Air 2 Pro.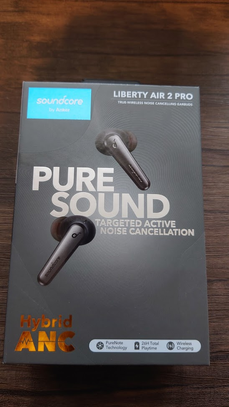 Again like all Soundcore products, the packaging is excellent and gives a highlight of all the main features of the earbuds when you flip it open. Soundcore has a range of colours (Onyx Black, Titanium White, Sapphire Blue, Crystal Pink, MusiCares Red) available for the Liberty Air 2 Pro.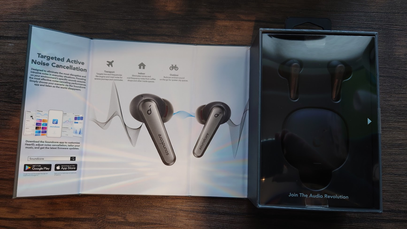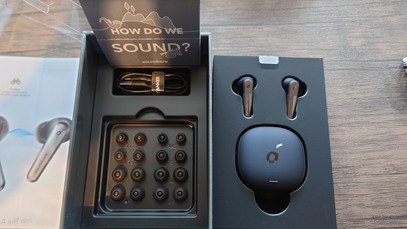 In the box itself there is plenty of earbud rubber tips to choose from (9 EarTips XXXS/XXS/XS/S/M/M+/L/L+/XL), you also get
Quick Start Guide.

Feedback pamphlet.

USB-C cable.

The earbuds.

Wireless Charging/carrying case
The Charging/Carrying case has a cool sliding action to reveal the earbuds.
The case has a nice matte finish and 3 small white Leds on the front to show the battery level of the case while its charging all 3 Leds indicate 100%, 2 Leds battery is 30 to 70% and 1Led battery is 0 to 30%.
The case weighs only 51grms which is very light considering that it supports Qi Wireless charging and its dimensions are approx 60mmx58mmx28, on the rear of it is the USB-C connection and also a reset button.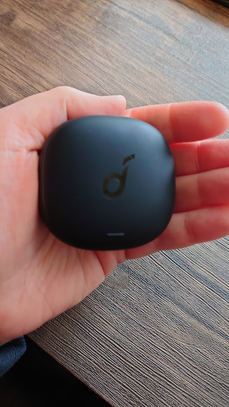 You get 7 hours of playback from a single charge on the earbuds, 26 hours is the total time with the charging/carrying case.If you do a short charge for 15 minutes using the USB-C that will give 3 hours of use.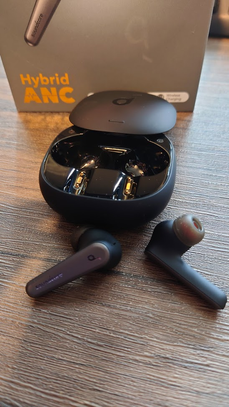 Pairing was very easy in Android, and I like the way you can see the battery % of The Soundcore Liberty Air 2 Pro by swiping down on any screen.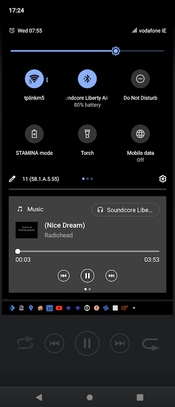 The next thing you should do is to download the Soundcore app from your app store,
Soundcore – Apps on Google Play
As this allows you to configure the earbuds in the way that suits you the best, so you can get the most out of them, you also can listen to Soundcore's streaming partner "LUM" via the app.
When I opened the app, I selected headphones, then selected Liberty Series and then Liberty Air 2 Pro, the app found the earpods straight away. When I clicked the cog-wheel there was a firmware update so I took that, its very handy to be able to update devices so easily.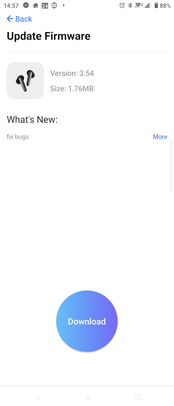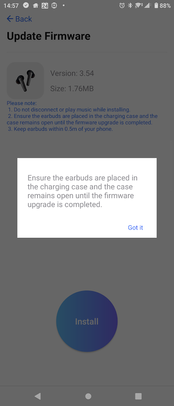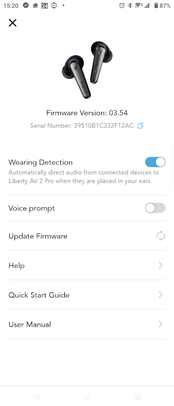 On the home earbuds screen, here you can quickly see the battery level of each earbud and the Ambient Sound Mode that is currently selected.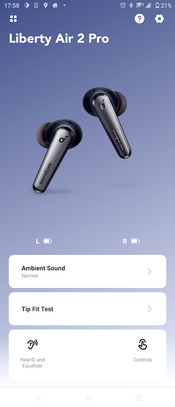 The Tip Fit Test is a great idea as the app will detect if earbuds are in a good position (you will need to be a quiet location to be able to run the test), it takes about 5 seconds to run) . It gave a good hint to adjust the angle of the buds so that it created a better seal so external sound is blocked.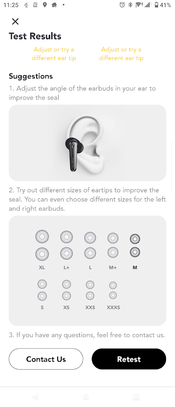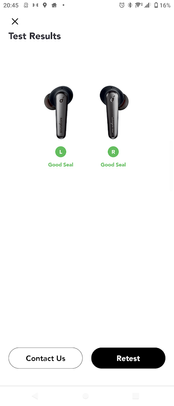 Soundcore uses their PureNote Driver Technology which they say gives you a 45% boost to bass and 30% wider frequency bandwidth than ordinary drivers. The Drivers in the Liberty Air 2 Pro are coated with 10 hardened nano-layers offer extra stiffness which generate sounds with better accuracy and clarity.
The earbuds can produce plenty of bass when I tried them listening to Dance and Rock music, they give a good immersive experience and using a Dolby Atoms source I was able to hear audio with perfect clarity.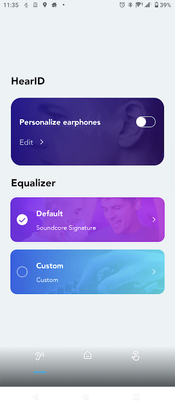 There are plenty of equalizer options to choose, either predefined ones (22 in total), a manual one, or you could do the HearID which tests how you hear sounds of different frequencies and creates a specific profile for your ears, again you need to be in a quiet area to carry out this calibration.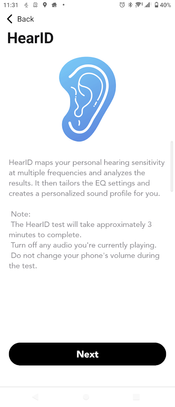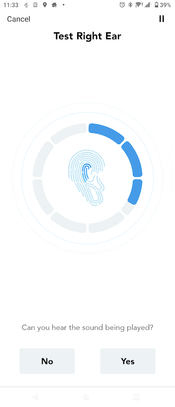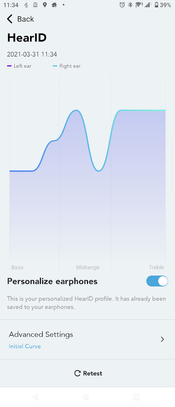 The defined Soundcore Signature was very good, but you have plenty more to choose from.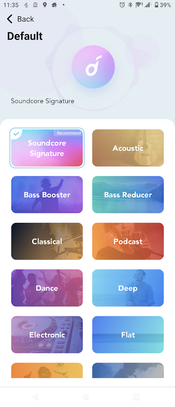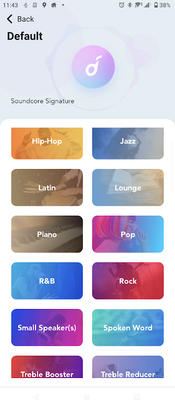 As the earbuds comes with Hybrid ANC the Soundcore app has an Ambient Sound section which allows you to configure ANC depending on the environment that your in.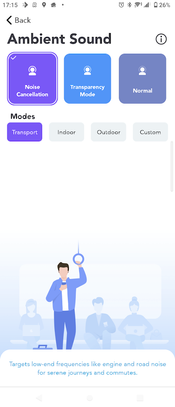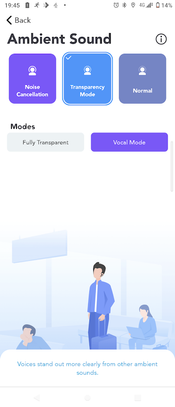 Again Soundcore provides you with plenty of choice for the ANC Modes.
In Noise Cancellation you can select from Multiple modes to suit your location.
Transport - if you want to reduce road noise when you're on a journey.
Indoor - When you're in an indoor environment good for the office or a cafe.
Outdoor - when you're outside, i found this worked the best when outside, I had this mode enabled when I went for an exercise run.
Custom - allows you to select the noise reduction level for you.
The earbuds do a very good job at blocking out noise.
You can also select a Transparency Mode,
Fully Transparent Allows you to all hear external noises - I found this injected wind noise into the audio when I was outside.
Vocal Mode - if you're at an airport/train/bus station (whenever we go travelling next) you can enable vocal mode to hear announcements.
Normal Mode, will disable all noise cancellation and transparency effects.
You can change the touch control to suit your style, I modified the default controls to as when you take out the buds the music stops and when you put them back in the music resumes.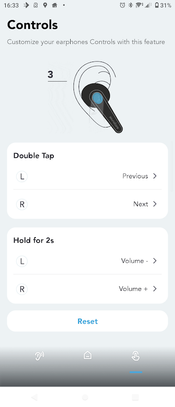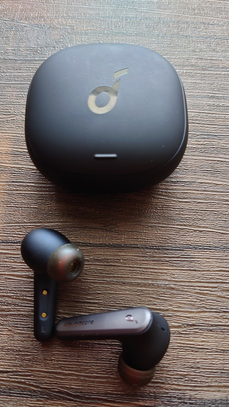 You can wear one earbud at a time if you wish.
I had the Liberty Air 2 Pro in my ears all day and they are very comfortable (they only weigh 10.5 grams each ), I was able to use them all over my house without losing connection to my paired phone which would have been 10 meters away.
And when I went out for an exercise run they didnt feel like they would move, the IP rating is IPX4 for water resistance so they are resistant to water splashes from any direction.
They feel extremely well made, but it would have been nice if the L and R were more noticeable on the earbuds.
As most of us are at home doing Teams/Zoom meetings, it's important that the microphones on the earbuds capture our voice properly. Each earbud has 3 noise-cancelling microphones and I found that they did a very good job capturing my voice .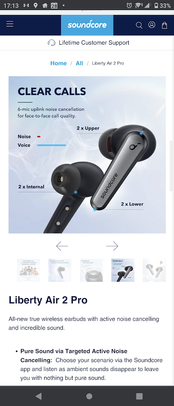 If you want comfortable earbuds that let you listen to music the way you want and has Active Noise Cancellation you would find it hard to beat the Soundcore Liberty Air 2 Pro for value for money and features.
Available to buy
Amazon Anker Soundcore Liberty Air 2 Pro True Wireless
Soundcore Soundcore Liberty Air 2 Pro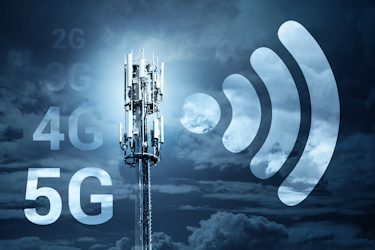 Soundcore Liberty Air 2 Pro Case