3 Community Admin
Mark as New

Bookmark

Subscribe to updates

Mute

Email to a Friend
Last week saw the biggest easing of restrictions we've seen in 2021. All schools returned to normal, and we are now allowed to travel around our respective counties. Have you all noticed that traffic is steadily increasing on the roads? Would you agree it's a shock to the system using cars more?
Well, after a weekend of exploring County Limerick I marvelled at having to buy diesel for the first time this month! Luckily, I remembered #3Plus and my Circle K Fuel Card which gives you 3c per litre off the pump price ⭐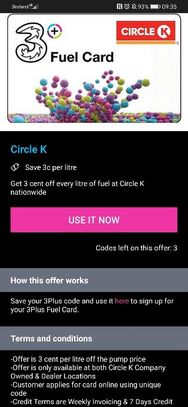 I also realised that, shame on me, my little Fiesta hasn't been serviced since pre pandemic days. This gave me the prompt I needed to get my car ready for more use in the near future 🤞 Call it some TLC for the motor.
Ever the bargain hunter, a quick visit to 3Plus earned me €30 off a full car service with BestDrive and a quick phone call had me booked in for Saturday week, perfect! Service sorted I decided that Betsy (the Fiesta 😉) deserved some new accessories. 10% off in Halfords came in useful for new seat covers and floor mats 🤑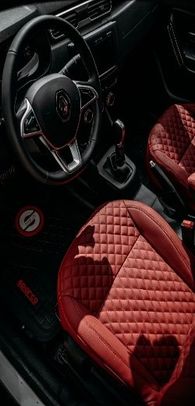 So, with it looking increasingly likely that inter county travel will resume over the coming months your moderator team cannot wait for Summer 2021. We've already began making preparations by downloading apps to help us get the most out of summer. Keep an eye on Newsfeed for App of the month!
Have you made time to get your motor vehicle in tip top shape for that extra milage? What else do you recommend for getting the slumbering beasts back on the road? Let us know in the comments below, we love hearing from you.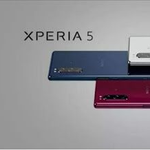 Legend
Mark as New

Bookmark

Subscribe to updates

Mute

Email to a Friend
Dont forget to change the cabin/pollen filter to get the most out of the nice summer air for long journeys.
They are usually quiet cheap 10-15€ can be gotten from the parts department in your garage/ Local Motor Factors/ online.
Its very very easy to replace, they are generally located behind the glovebox, if you dont want to search your manual on how to do it, look in youtube.
i.e.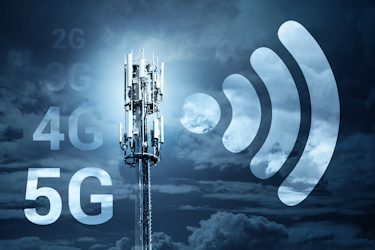 3 Community Admin
Mark as New

Bookmark

Subscribe to updates

Mute

Email to a Friend
@billbond4 Oooohhhh great tip, I'll definitely be checking this one out 👌