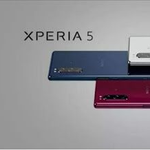 Legend
Mark as New

Bookmark

Subscribe to updates

Mute

Email to a Friend
TCL 20 SE review
Having reviewed the TCL 10 range last year I was looking forward to seeing how the next iteration the TCL 20 compares to it.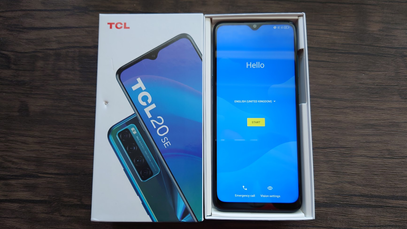 The first thing that strikes you about the TCL 20 SE is its screen size, measuring in at 6.82 inches its a big display but due to the screen ratio of 20.6:9, it doesnt feel too wide to hold in the hand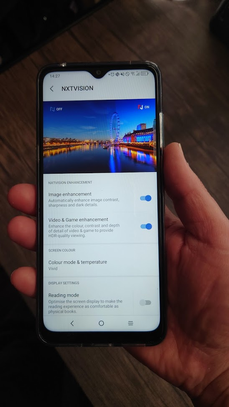 In the box you get a Travel Charger (10w-2.0A), transparent TPU case , screen protective film, Quick Guide, SIM card pin, transparent TPU case, USB Type-C cable.
Its great that TCL has thought to include a case and a screen protector as it's the first thing most of us buy when we get a new phone.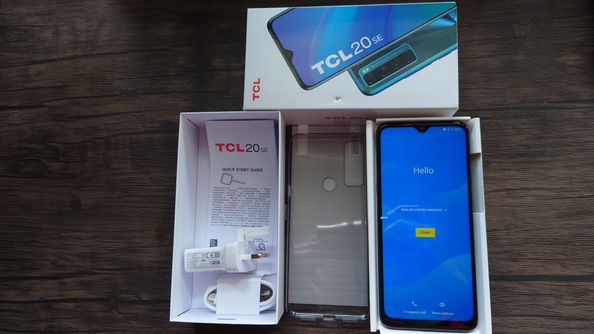 Design:-
TCL have changed the design of the phone from last years TCL 10 Range by changing the position of the rear cameras and adding a stripe to the rear of the phone.The rear has a dual nano photo etching patterning which and reflects the light in different patterns it makes it stand out from other phones.The plastic surface is smooth and attracts fingerprints but does offer some grip. The camera array is raised slightly from the rear surface. It measures 172 x 77 x 9.1mm and weighs a good bit at 206g.
On Top is the headphone jack, and one of the microphones, One the right side of the phone you have the volume rocker and power button,I found their position to be easy to use. On the right side of the phone is the dedicated Google assistant button (its a pity it cant be configured to be used for another shortcut) and the hybrid dual sim card/sim or Microsd card, (which you can use the provided tool to open). On the bottom are the two speakers and in between is the USB-C port. But there is no Notification Led is on the phone.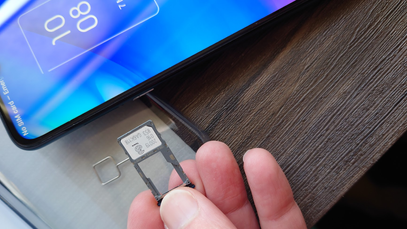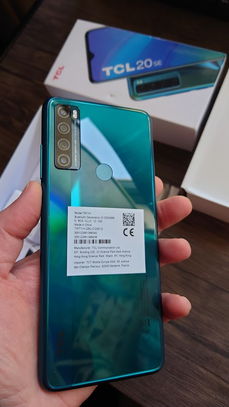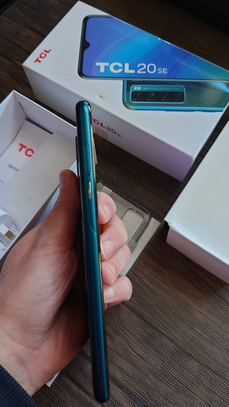 Screen:-
The Screen on the TCL 20 SE is a large 6.82-inch V-notch HD+ display, and offers a display ratio of 20.5:9 display with (720x1640 pixels) with 263PPI.TCL brings their TV expertise to their mobile display with their NXTVISION technology. I didnt mind the notch, and in the display settings you can select how much of the screen real estate you want to use.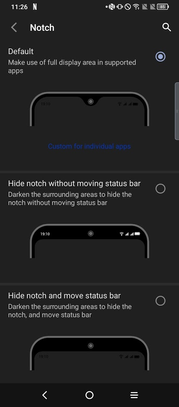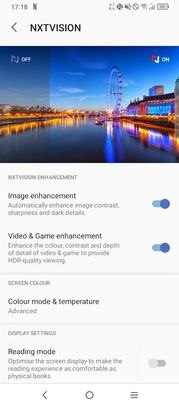 You can tweak the display in the Settings with Image enhancement mode gives options to automatically adjust the displayed image to make it clearer and sharper and improve its brightness, Video & Gamer enhancement that uplifts a SDR video to HDR. You can also tweak the Screen Colour & temperature as well with modes (Vivid, Natural, or Advanced)
I found the screen was sharp and provided a very good colour representation while viewing videos from streaming services like Netflix and Amazon Prime .Brightness is quite good at 450 nits.
The Reading mode which changes the display to be more like an e-reader so the display is easier on your eyes, a good option with the Reading mode is that you can enable it automatically if you goto a certain app i.e. Kindle and it turns off when you leave the app. You can also enable Eye comfort mode which filters out blue light by turning the screen an orange colour, and also modify its intensity and schedule it to be enabled at a certain time of the day so when going to bed at night, it will automatically switch on for you.
Camera:-
The Camera on the TCL 20 SE is a decent spec for the price you get a quad camera setup,it's setup like
16MP

: F1.8 aperture, 1/2.77" sensor size, 1.12μm pixel size, 77° field of view

(Wide)
5MP

Super Wide-Angle Camera
F2.2 aperture, 1/5" sensor size, 1.12μm pixel size, field of view 115°, (UltraWide)
F2.4 aperture, 1/5" sensor size, 1.75μm pixel size, 83° field of view.
F2.4 aperture, 1/5" sensor size, 1.75μm pixel size, 83° field of view.
The Camera does a good job when there is plenty of natural light but pictures arent as bright as they could be. When taking pictures with a lot of bright colors that can be a bit washed and lack some details at times.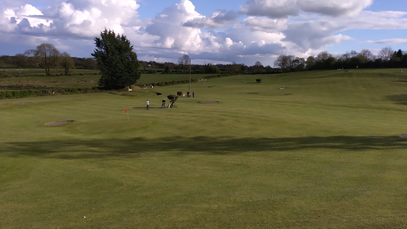 Outdoor Sample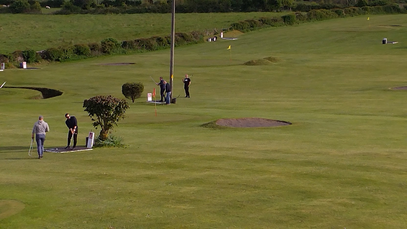 Outdoor Sample with 4x Zoom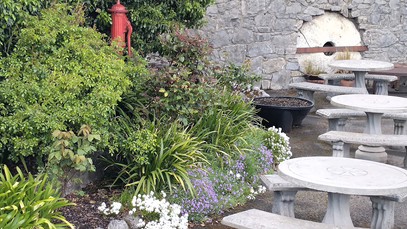 Outdoor Sample
The TCL camera app is good, with plenty of options and I liked the 0 degree option to help you taker straighter photos, Other features: 4X digital zoom, AI color portrait (which makes the person your taking a photo of in colour and the background black and white), Depth Bokeh, dual single-tone LED flash, face detection, Google Lens, HDR, in-recording snapshots, Light Trace Mode, low-light video, Night Mode, Panorama Mode, photo filters, Portrait Mode, Pro Mode, scene detection 2.0, Slo-Mo Mode, Super Macro Mode, Super Resolution, Stop Motion Mode, Wide-Angle Mode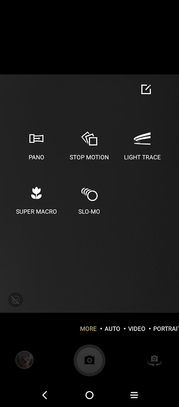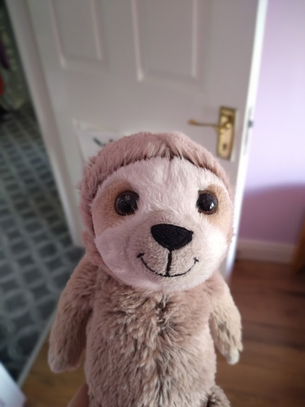 Portrait Mode Sample
Video is captured at 1080P, 16:9 @ 30 Fps , again the colours arent as bright as they could be ,and some detail isnt captured.
Front Camera
8MP: FF, 4P lens, F2.0 aperture, 1/4'' sensor size, 1.12μm pixel size, 80.6° field of view
Video capture: 1080P/720P @30FPS
Features: Face Beautification (photos), face detection, HDR, LCD flash, Portrait Mode. Again there is a loss of sharpness in the front camera, but overall for the money it does a good job of capturing selfies.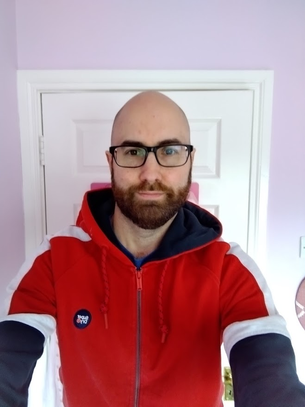 Front Camera Selfie Camera Sample
Audio:-
The TCL 20 SE supports Hi Res Audio and the two speakers (1 speaker and 1 mini speaker) do a very good job especially at loud volumes, when I tried different music types they sounded well through the speakers. And there is a 3.5mm headphone jack as well that supports LRGM headsets
.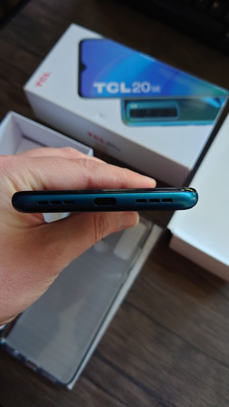 The bottom of the phone where the two speakers are located.
Phone Performance and UI Tweaks:-
As the TCL 20 SE only has 4GB RAM and is powered by the Qualcomm Snapdragon 460 and it's not the fastest phone out there, so you wouldnt be playing too many CPU heavy games on it. Performance isnt always as smooth as it could be sometimes and when scrolling through webpages images can be a bit slow to be rendered. I like the options of floating windows or splitscreen that your able to use.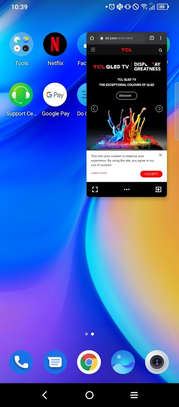 Floating window of Google Chrome, if you select the … you can select another app.The Performance of the Face unlock and Rear Fingerprint scanner was always quick.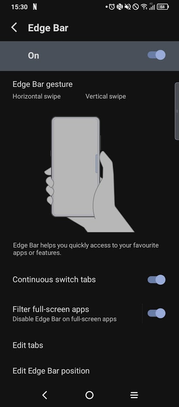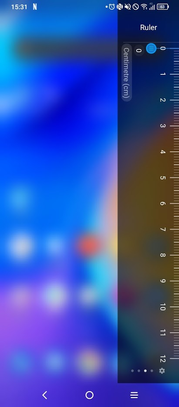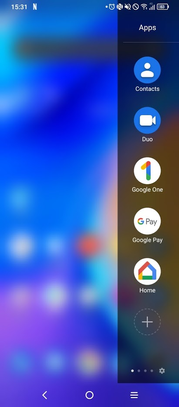 TCL have included the Edge bar, which gives you a quick way to select shortcuts. There is 64 GB onboard but as there is the hybrid Dual Sim Tray/ Microsd you can add an Microsd to increase storage capacity. TCL havent included much bloatware which is good. Connectivity is covered with 2G/3G/4G, Bluetooth v5.0 and NFC.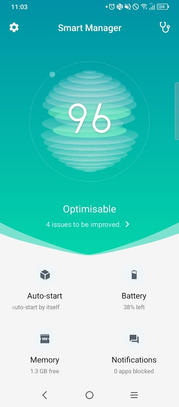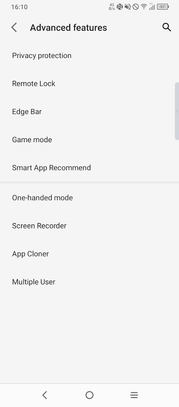 The TCL Smart Manger is a nice addition as you can see all the key parts of the phone and you can optimise apps to make the phone run smoother if you want.The TCL launcher that they use across the range is very good, with plenty of extra options included.
Battery :-
Onboard is a large 5000mah capacity battery but if your watching a lot of content or having apps that do heavy processing it will get used up during the course of the day. Wireless charging isnt included and it takes a while to get the % back up as there's only a 10W charger included (took about 4 hours to get to 100% ). The TCL 20 SE does support reverse charging which is a handy feature to have. You can also change the phone's performance to increase the battery life, by enabling Super Saving Mode.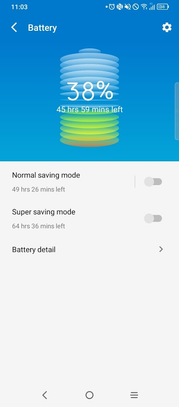 If your looking for a phone to watch plenty of streaming and dont want to break the bank the TCL 20 SE is definitely worth it.
179€ from Argos
Argos - SIM Free TCL 20 SE 64GB Mobile Phone - Aurora Green
Argos - SIM Free TCL 20 SE 64GB Mobile Phone - Nuit Black
179€ from Littelwoods