:

:

How to: Set up your iPhone
How to: Set up your iPhone

3 Community Manager
Mark as New

Mark as Read

Bookmark

Subscribe

Email to a Friend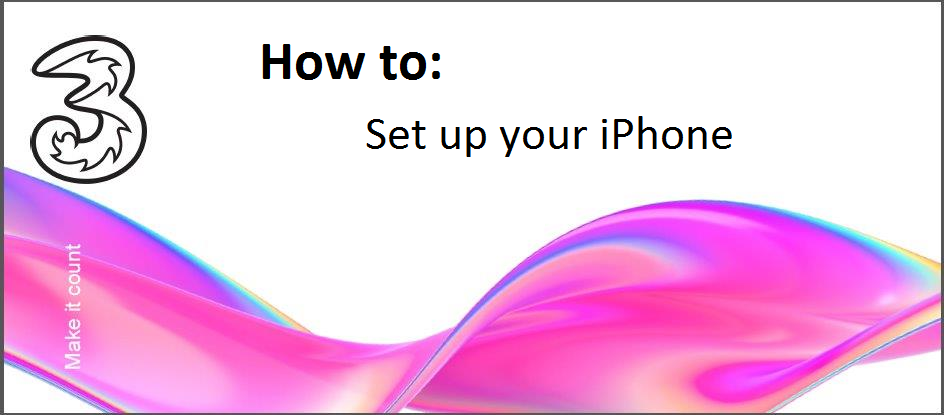 Apple iPhones are easy to use and beautifully designed and it's completely understandable that you've chosen it as your next phone.
This article is for those of you that are a little less familiar with iPhone's setup process, or maybe you just want to ensure you're setting up your shiny new iPhone correctly. We've put together these essential iPhone tips for getting started.
Secure your device with Face Recognition, Touch ID and a passcode
When you turn on your iPhone, one of the first things you'll be asked to do is set up Face Recognition, Touch ID and a passcode. You might be tempted to skip these steps - don't! These steps are essential to make your iPhone secure.
Face ID lets you securely unlock your iPhone, authenticate purchases, sign in to your apps all with just a glance. Make sure that you're holding your device in portrait orientation, position your face in front of your device, and tap Get Started.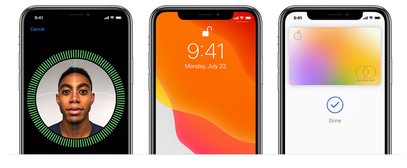 Touch ID is Apple's fingerprint scanner which is located on the home button. To set it up, you simply need to press one of your fingers on the home button and the iPhone will do the rest.
You can also set up a 4-6 digit passcode as an extra layer of security.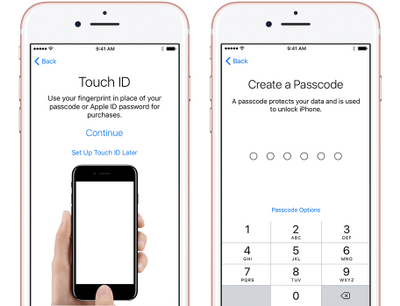 For more tips on keeping your data and phone safe, see our blog.
Restore data from your previous phone
Next, you'll be given four options for adding data and apps to your phone: restore from iCloud, restore from iTunes, set up as a new iPhone, or move data from Android. It's super important to complete this step on set up as it can't be completed later on!
If you've previously owned an iPhone you may have backed up data and apps on iCloud or iTunes (more on that later). If this is the case, Apple will seamlessly transfer over everything to your new phone – handy!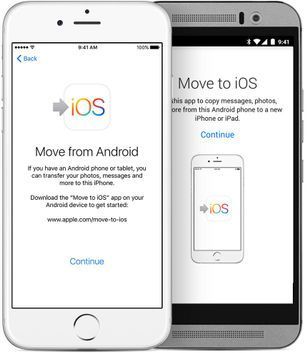 If you've previously used an Android, choose the last option. To move your information over from Android, you'll need to download the 'Move to iOS' app onto your Android. You can find more information on this over here.
Finally, if this is your first phone or you don't need to transfer anything over, choose the 'Set up as a new iPhone' option.
Set up Apple ID and iCloud
The next set-up step will be to log in or create an Apple ID. This is essential, as your Apple ID is necessary to download apps and use services such as iTunes, iMessage, iCloud, and much more. If you already have an Apple ID, now is the time to log in using your username and password.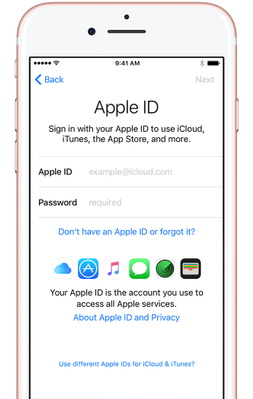 Once you've set up your Apple ID, you'll be given an option to set up iCloud. iCloud is Apple's online cloud storage service, and it allows you to back up contacts, photos, and more.
It works on all Apple devices and Windows PC's, so you can access your files and data when you need them. iCloud provides 5GB of storage for free, and you can purchase more storage for a monthly subscription fee if necessary.
Get started with Siri
The final prompt is setting up Siri. Siri is iPhone's personal assistant. She can help send your messages, make calls, set timers, and so on, simply by using voice commands. To activate Siri, you'll be asked to say some phrases so Siri can get to know your voice – then you're good to go.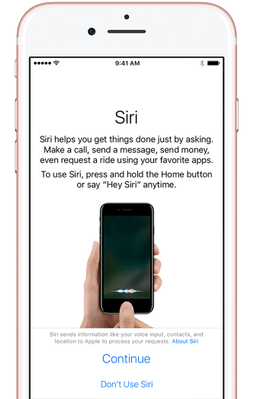 Set up Find my iPhone
You're all set up with the basics now, but before you start downloading apps and chatting to Siri, here are a few extra tips.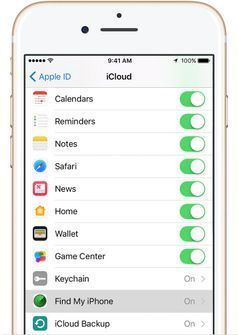 We strongly recommend setting up Find My iPhone. This is a GPS-based service which allows you to remotely locate your iPhone in case your phone is lost or stolen. Find my iPhone also allows you to lock and wipe your phone remotely, as well as broadcasting a message onto the phone with your contact details.
To set it up, simply go to Settings > (your name) > iCloud. Scroll down to 'Find my iPhone' and turn it on. If you have paired an Apple Watch or AirPods to your iPhone, these will then be automatically set up also.
For even more peace of mind, check out Three SOS.
Install iTunes
Our final recommendation is to set up iTunes on your PC or laptop. iTunes is the one-stop programme for managing everything on all your Apple devices. On iTunes you can store music, videos, podcasts, audiobooks, and more, which you can either download from the iTunes Store or move from your computer to iTunes. You can then manage which media you want to sync with your iPhone.
One of the best things about iTunes is that it allows you to back up your entire iPhone. This means if you ever do lose your phone or have it stolen, you can restore all your data, settings, contacts, apps, and more onto a new iPhone seamlessly.
Simply connect your iPhone via USB cable to your Mac, PC or laptop to get started. If you have a Mac, iTunes will be preloaded, but if you have a Windows computer you can download iTunes here.
All this iPhone talk got you wanting one? Check out our range on our Online Shop.
Got a question about your iPhone, or want to add something to this list? Why not start a topic on 3Community?
You must be a registered user to add a comment. If you've already registered, sign in. Otherwise, register and sign in.