3 Community Manager
Mark as New

Mark as Read

Bookmark

Subscribe

Email to a Friend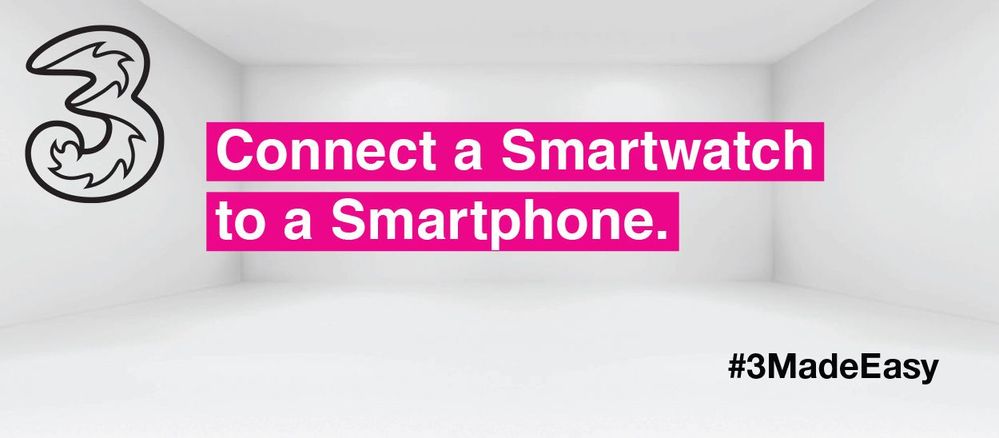 Wearable tech and smartwatches are becoming more and more popular. If you've just purchased a smartwatch, you might be wondering how to get it up and running. Below, we explain how to connect Android Wear, Samsung Gear and Apple Watch devices to your smartphone.
Connecting a smartwatch to an Android phone
If you have a device that runs on Android Wear (e.g. watches such as LG, Polar, Diesel & Michael Kors), download the Wear OS by Google app from the Google Play Store.
Once you've downloaded the app, follow these steps:
Turn on your smartwatch.
On your phone, open the Wear OS app.
Tap 'Set it up' and then the name of your watch.
Now you'll see a code on your phone and your watch. If the codes are the same, tap 'Pair'. If they're different, you may need to restart your watch.
If your device has paired successfully with your watch, you'll see the Connected label in the Wear OS app.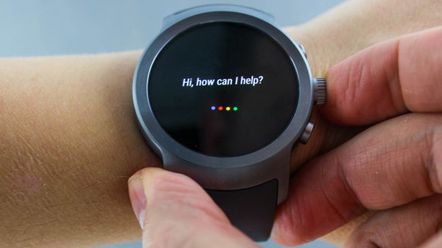 You can connect more than one watch to your phone if necessary. To add multiple watches, follow these steps:
Open the Wear OS app.
Beside the Connected watch's name, tap the downwards arrow and tap 'Add a new watch'. Follow the steps on screen.
For further information on the Wear OS app and troubleshooting, check out support.google.com.
The Wear OS app also works on iPhones.
Connecting Samsung Gear to your phone
If you have a Samsung Gear smartwatch, you'll need to download the Samsung Gear app. You can then connect your device by following these steps:
Turn on your Gear watch by pressing and holding the Home key.
On your phone, go into the Samsung Gear app and tap 'Connect to Gear'.
Tap 'Pair' to connect your devices.
On your Gear watch, confirm the passkey matches the one on your phone.
Once your devices are connected, you'll have the option to sign into your Samsung account, turn on battery optimisation, review notifications settings and more.
For more info, check out Samsung.com/us/support.
Connecting an Apple Watch to an iPhone
Here's how to set up your Apple Watch to your iPhone:
First ensure that the iPhone's Bluetooth is switched on (You can turn this on in Settings). You'll also need to be connected to a Wi-Fi or cellular network.
Turn on your Apple Watch by pressing and holding the side button until you see the Apple logo.
Put on your Apple Watch.
Ensure the Apple Watch and iPhone are close together until you see the "Use your iPhone to set up this Apple Watch" message on your iPhone. Tap Continue. If you don't see this message, open the Apple Watch app and tap Start Pairing.
Hold your iPhone over the animation, centre the watch face on the screen and wait for a message to say your Apple Watch is paired.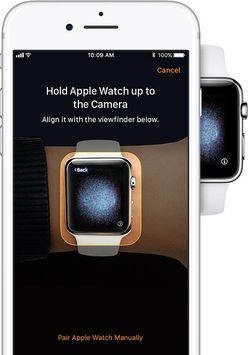 Once your phone and watch have been paired, simply follow the steps onscreen to set up as a new watch, or restore from a backup.
For more information on setting up your Apple Watch and what to do next, see support.apple.com.
Other devices and smartwatches
The above processes cover the three most popular smartwatch device types. For other devices and wearables, you may need to download a specific app. For example, if you have a FitBit, you'll need to download the FitBit app to get started.
You must be a registered user to add a comment. If you've already registered, sign in. Otherwise, register and sign in.