:

:

How to: Make space on your Smartphone
How to: Make space on your Smartphone

3 Community Manager
Mark as New

Mark as Read

Bookmark

Subscribe

Email to a Friend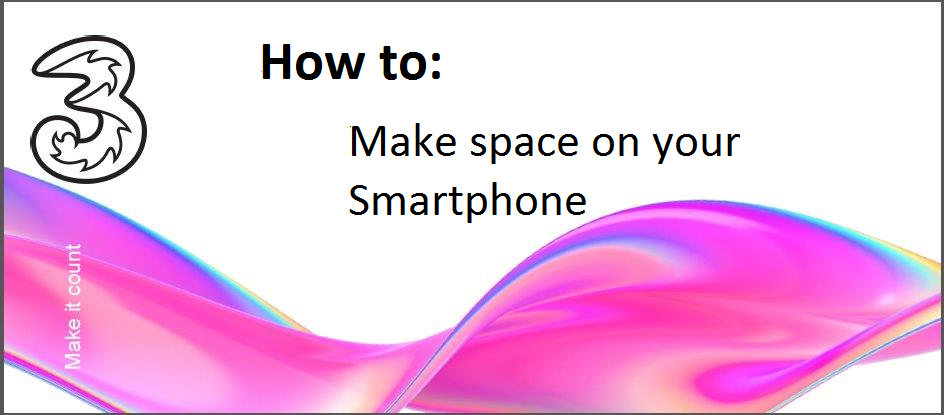 There's nothing more annoying than trying to take a photo on your phone or download an app, only to be told you're out of storage. Luckily, there are a few ways you can free up space on your phone – let's take a look at some of them:
Check what's using up your storage
If your phone needs a spring clean, the first thing you should do is check which apps are using the most space. If you have an iPhone, you can do this by going to Settings ➡️ General ➡️ iPhone Storage. Scroll down on this screen to see a list of all the apps on your phone along with the space each is using.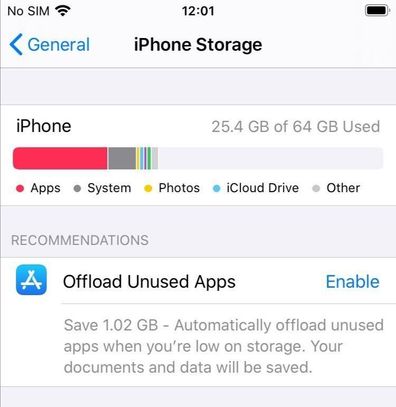 If you have an Android, go to Settings ➡️ Storage to see what's taking up the most room on your phone. It's more than likely apps so, for a detailed breakdown, go to Settings ➡️ Apps ➡️ Apps. From here, you'll be able to see exactly which apps are eating into your phone storage.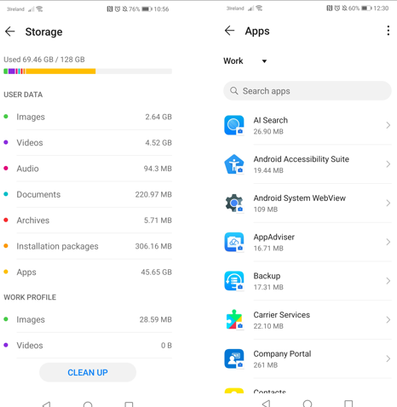 Delete apps you don't use
An obvious step, but important all the same. Often when we first get a new phone, we download loads of cool games and useful apps that we end up using rarely or not at all. It's important to review your apps regularly and delete any you don't use, or those that take up too much space.
Back up photos, videos and other data
Photos and videos are usually big offenders for taking up phone space – videos in particular – so if you're serious about sorting out your storage, they have to go! Don't worry though – all you need to do is back them up.
The most popular way to back up your photos, videos and files is to use a cloud storage app, such as Google Drive or Dropbox. Google Photos is particularly useful, as it can automatically back up your photos and boasts unlimited storage for normal size photos. If you have an iPhone, you have the option of backing up important data on iCloud, which comes automatically on all Apple devices.
You can also back up your data by connecting your phone to a PC or laptop, or transfer data to a USB or external hard drive.
Storage and messaging apps
While we're on the subject of photos, did you realise that any photos and videos that are sent to you on messaging apps like WhatsApp and Viber are automatically saved to your phone's memory? The good news is, it's easy to switch this off.
In WhatsApp click the 3 dots in the top right-hand corner then click Settings. Here you'll see a 'Chats' option, select that and turn Media Visibility off.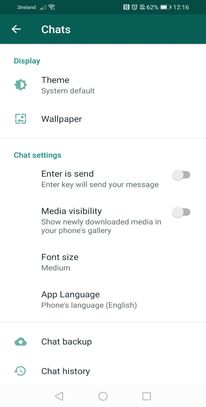 In Viber, tap 'More' in the bottom right-hand corner of your screen and then Settings ➡️ Media and storage. Here, make sure 'Save to gallery' is switched off.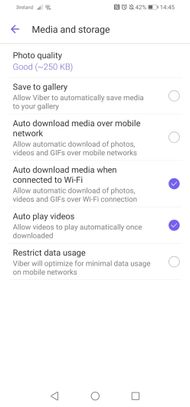 Clean up your apps
Many of us are unaware that apps themselves can store lots of data and for this reason, you may need to clean them up. For example, browsers (such as Google Chrome) hold on to your cookies and browsing data and music streaming apps hold onto playlists and albums you may have downloaded.
To free up some space, check out your app settings and delete any unnecessary data or downloads. For example, to delete the data from Chrome on iOS, go to Settings and then scroll to the app you want and then scroll down to Clear History and Website Data.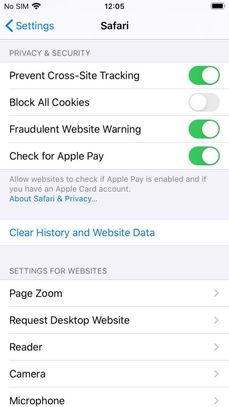 If you have an Android, an easy way to thoroughly clean up your apps is to go to Settings > Apps - Apps, select an entry and you'll have an option to clear the cache and temporary data for that app.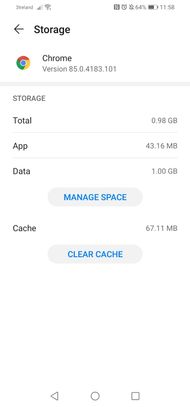 Stream instead of downloading
If you want to save even more space, we recommend streaming your music, TV shows and films instead of downloading them directly onto your phone. With Three's All You Can Eat Data plans, there's no reason not to.
Use a Micro SD card
Finally, one of the best ways to make some space on your phone is to add more storage. While not all phones support Micro SD cards, the vast majority of Android and Windows phones support cards that can store between 128 GB to 256 GB, adding a large amount of extra storage to your device. Simply purchase a Micro SD card that suits your needs, slot it into your device and you're good to go.
Most Android phones let you decide if you wish to keep the card separate from the device's inbuilt memory (portable storage) or create one large drive (internal storage).
Why not take a look on our Accessories Shop to see what's available? While you're at have a look around our Online Shop to see the range of high storage phones we have on offer.
Got a great space-saving tip you want to share, or a question? Let us know in the comments or start a new topic on 3Community 😃
2 Comments
You must be a registered user to add a comment. If you've already registered, sign in. Otherwise, register and sign in.