3 Community Admin
Mark as New

Mark as Read

Bookmark

Subscribe

Email to a Friend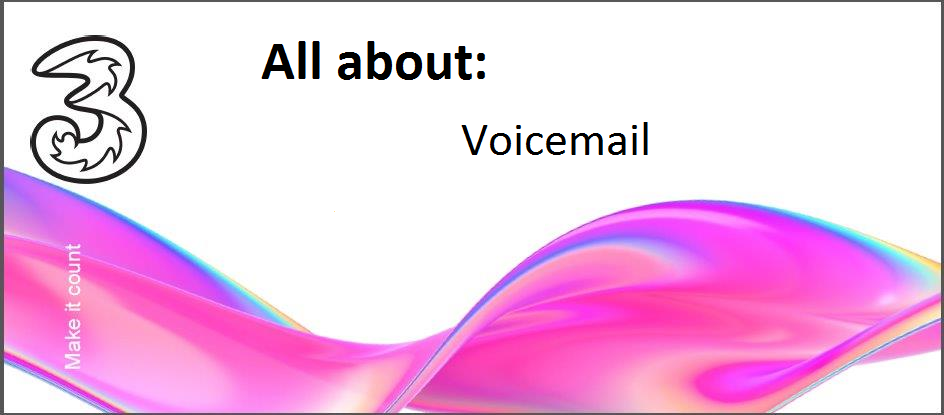 So, what is Voicemail?
Voicemail is the super handy tool that lets people leave you a message if your phone is off, has no signal or you simply don't want to answer 😉 You don't have to worry about missing a voicemail because you'll get a text when you have received a new one!
Read on to find out how to set up your Voicemail and also about the different options that you have available in your Voicemail.
The price of Voicemail depends on your plan, you can check this out in our prices guides.
Getting started
To setup your mailbox dial 171 and follow the prompts.

You can record your own greeting or use the automated one, it's up to you
Want to listen to your messages?
Dial 171
Select Option 1 to hear your messages
Unheard messages will be played first
Messages that have been listened to are deleted after 7 days. Unheard messages are deleted after 14 days. If you want to keep your messages for longer listen to them and then save them to extend for another 7 days
Messages cannot last longer than 45 seconds
What other options are available in my mailbox?
After you listen to your voicemail you can follow the instructions to:
Replay a message - option 2
Next message - option 3
Save a message – option 4
Delete a message – option 5
Hear callers number – option 6
You also have other selections available when you dial 171:
To change your greeting select option 2
To change your password or PIN it's option 3 and then option 1
To change your (the texts you get telling you someone was trying to contact you when your phone was turned off or our of signal) choose option 3 and then option 2
Saving your Voicemail Messages to Another Device
While you have the option to save your voicemail messages in your voicemail mailbox, they are normally deleted after 7 days (unless you continuously re-save the message). If you have a message you really want to keep, we would encourage you to save your message to another device. Here's how you do it 👇

1: Call your voicemail, choose the speakerphone option on your phone, and play the voicemail message on speakerphone in front of a recording device, e.g. the voice memo function on another phone/tablet or recording software on a computer​.
2: When the recording has finished, replay the recording to ensure you can hear it.
Don't want Voicemails?
No problem, we've thought of that too.
To stop unanswered calls diverting to your voicemail box simply dial ##002# on your phone's keypad.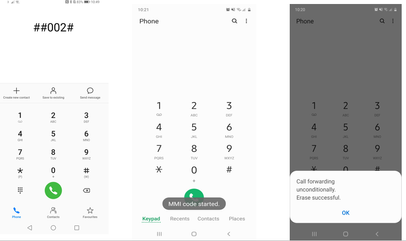 When you're ready to switch them back on again just dial ##21#.
Please note: When diverts are not in place callers will still be able to dial directly into your voicemail to leave a message by calling your number and adding 5 after the prefix, eg. if your number is 0831234567 they can dial 08351234567 to leave you a message.
Did you know that some phones have their own answering phone service that can be switched on and off? Check your settings to see if your phone has this option as it's been helpful to other members in the past 👉 click here
Want to check your messages but don't have your phone on you?
Easy peasy 😃 Just dial your mobile number with a 5 after the prefix from a landline or another mobile to access your Voicemail.
If your number is 0831234567 you would dial 08351234567. You'll be asked for your phone number and PIN for access to the voicemail mailbox.
Don't know your PIN number? It's preset to 0000 and if you've changed it from this and can't remember the new one contact us and we'll reset it for you 👍
What happens if I leave Three?
In the unlikely event that you decide to leave Three (why would you?? 😄) your voicemail box and all associated details (messages, greetings, PIN etc) will be deleted.
Have a question? Let us know on the Community or private message our Mods who are always happy to help.
You must be a registered user to add a comment. If you've already registered, sign in. Otherwise, register and sign in.