:

:

All about: Three SOS Insurance
All about: Three SOS Insurance

3 Community Manager
Mark as New

Mark as Read

Bookmark

Subscribe

Email to a Friend
Don't you just love getting a brand-new phone? How lovely, shiny and perfect it is when it comes straight out of the box. The fun you feel in setting it up and transferring all your data. You can't put it down and you don't know how you ever lived without it. Well, until your next upgrade that is 😉
Hold on, have you forgotten something? Unfortunately, theft of smartphones is on the rise and accidents do happen. Even if disaster strikes, it helps to be covered by Three SOS insurance 💪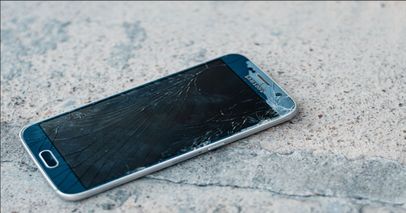 Did you know, that you can add insurance to your phone and be covered straight away when you open a new Bill Pay account or order an upgrade? Maybe you did forget to apply it and so what? You have 30 days to contact us.
What about Prepay phones, you say? Yes, you can add insurance to these too either when you buy the new phone or within 30 days by calling 01 2932810 😊
Here's a little bit more!
Phones have evolved since the first commercial mobile phone in 1983. That's right 1983! Nowadays, we use our phones from calls and SMS to online shopping, banking, streaming, and much, much more. What a leap. Apart from insuring your phone, it's always advisable to be extra vigilant. Click to check out our accessories store for a suitable cover, have a read of our security tips, and what to do if your phone is lost or stolen.
Back to Three SOS
Three SOS is underwritten by Zurich Insurance plc and offers you a fast and simple solution if disaster strikes and you happen to lose or damage your phone. With Three SOS your phone is protected against accidental damage (including water damage), theft, and loss whether you're a Bill pay or Prepay customer.
The policy also covers your accessories (up to €150), courier service so your phone can be delivered to your door and you can also receive a 'talk & text' loan phone on request so you're not offline while you're waiting for your claim to be processed. If you want to know more about your policy please see three.ie/insurance.
Mobile cover starts from €3.99/month and allows for up to 2 claims in any 12 month period, beginning from the date of the first claim.
One thing to remember is with any insurance policy there is always an excess fee, which includes Three SOS.
How to Claim:
Just get in touch with our Chat team or 1913 to suspend your SIM within 48 hours of loss or theft, and remember to also report to Gardai within 48 hours. Complete the claim form at three.ie/insurance for loss, theft or damage. Ensure your form is stamped by the Gardai for both lost and stolen claims. Don't forget, your registered SIM must be in your phone at the time of an incident.
For full details on how to add a policy or make a claim see http://www.three.ie/insurance/
You must be a registered user to add a comment. If you've already registered, sign in. Otherwise, register and sign in.