:

:

All about: All You Can Eat Data with Three Prepay
All about: All You Can Eat Data with Three Prepay

3 Community Manager
Mark as New

Mark as Read

Bookmark

Subscribe

Email to a Friend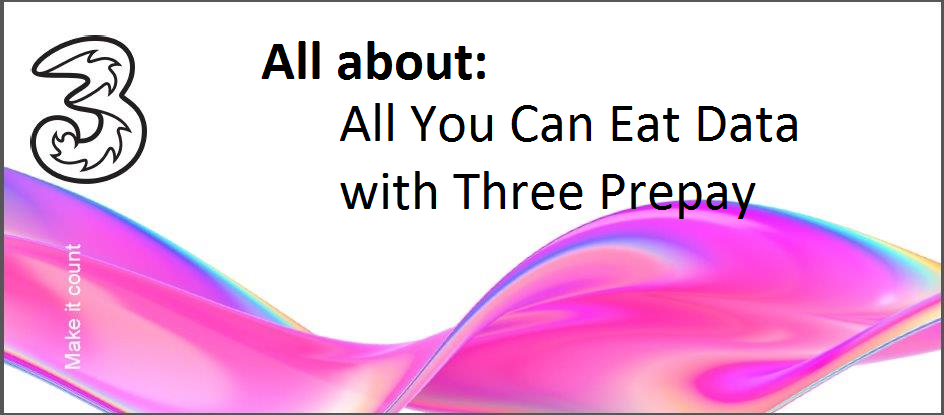 Welcome to All You Can Eat Data Prepay with Three
We're delighted to have you on board with us. To help you settle in we've put together some useful information and some benefits of being a Three customer.
While we have you here, you're currently on our Community. It's a hive of information at your fingertips. You can explore this Community and register through your My3 account. If you've got some time, check out our👉 Getting Started on 3Community and our Prepay discussion board 👉 over here .
That's enough of that, scroll down to find out more about being a Prepay customer with Three.
What will you need to know?
First things first, we have what we call "legacy" plans, most of which do not have All You Can Eat Data and one which does. You can stay on these or move to our fabulous new suit of 3PayPay plans.
Which new Plans have All You Can Eat Data?
| | | |
| --- | --- | --- |
| | 3Prepay 20 | 3Prepay 30 |
| Data in the ROI | All You Can Eat* | All You Can Eat* |
| 4G Access | Yes | Yes |
| Any Network Texts – ROI & EU | Unlimited | Unlimited |
| Three to Three Calls | Unlimited | Unlimited |
| Calls to other networks | 60 minutes | Unlimited |
| International Calls | n/a | 30 minutes |
| Data EU | 10GB | 14GB |
| Cost | €20** | €30** |
*All You Can Eat data means exactly that, it's All You Can Eat! Three customers have access to all the data they could need. A fair usage policy applies – see our prepay terms and conditions for further info.
** When you top up, this credit buys your plan. This means when you top-up by €20 or €30 and get all the lovely extras in the plan. If you'd like extra credit, top-up by just a small bit more.
In your first days as a Prepay customer, you may have some questions about your account and you've definitely come to the right place. The first thing you'll want to know about is how to top up and we've made topping up both easy and convenient. Your My3 App is the best way to manage your account for topping up but you can also use it for checking your balance and keeping an eye on your next top-up date. The scheduled top-up is really handy, just register your card on your My3 account and set it up for your 28-day top up!
Download the My3 app on your phone and manage your account 24/7 on the go.
How often do I need to top up?
Our €20 and €30 a month plan is subject to topping up by €20/€30 every 28 days. For example, if you top up on 3rd June, you must top up again on the 1st July, as 28 days have passed.
Please note: Once your 28-day plan expires, further usage charges will apply to any remaining credit, including internet usage. Once your plan has expired, if you use data on your phone, you will begin receiving text messages informing you that your credit is now being used. We cannot guarantee you'll receive these in real-time so in order to monitor your usage, keep an eye on your My3 App.
3MadeEasy
If you're looking for help on any of our products or services, 3MadeEasy is the place to be. You'll find the latest from the Three team on our plans, phones, information, and services. We've chosen a few of our 3MadeEasy Blogs to help you get started below...
Re: How to turn off the Adult Content Filter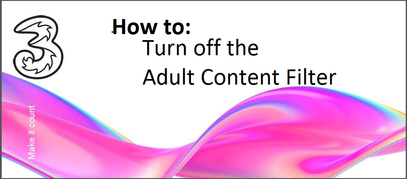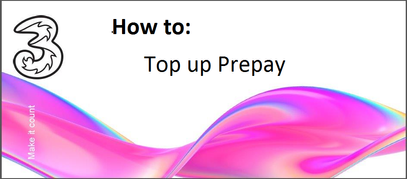 3Plus Rewards
3Plus is our Rewards program just for Three customers. It's our way of saying "Thank You" by giving you exclusive access to presale tickets for the 3Arena, competitions, handsets discounts & offers on cinema, shopping, food & drink. Go on, treat yourself! Download the 3Plus App on Google Play Store and iTunes to get in on the action.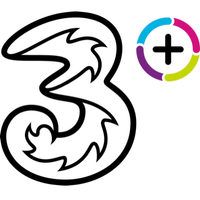 What Can You Do with your Credit?
Have you built up some credit that is burning a hole in your pocket? With Three, you can use your Prepay credit to buy apps, music, games and more from the Google Play Store on Android.
Check out our 3MadeEasy Blog below to find more information 👀
How To: Buy apps using Pay by Mobile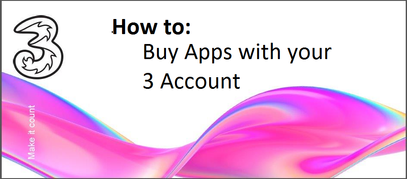 Does my Credit ever Expire?
Any unused
credit
shall expire 180 days following voucher activation or application of
credit
to your account. This 180 day
expiry
period also applies to any
credit
on your account which has been accumulated on other Three prepay plans if you move to the Plan. However, any promotional bonus
credit
applied to your account as a bonus for customers who meet eligibility criteria as provided by Three for various promotions will have an
expiry
period of 30 days, unless otherwise advised by Three in a particular promotion.
How do I sign up for this offer?
For existing Prepay customers, you can change to these plans through your My3 app.
If you are you moving to Three, simply purchase a Prepay SIM card or phone here. Alternatively, drop into a Three store T
To keep your 3Prepay All You Can Eat Data active, top-up by the required amount every 28 days.
Don't forget, the 3Community is open 24/7 to offer you help and support. Our Community Moderators are a lovely bunch! If you want to check out who they are you can 👉 #MeetTheMods
We are Online: Monday to Friday from 9 am to 5 pm
12 Comments
You must be a registered user to add a comment. If you've already registered, sign in. Otherwise, register and sign in.